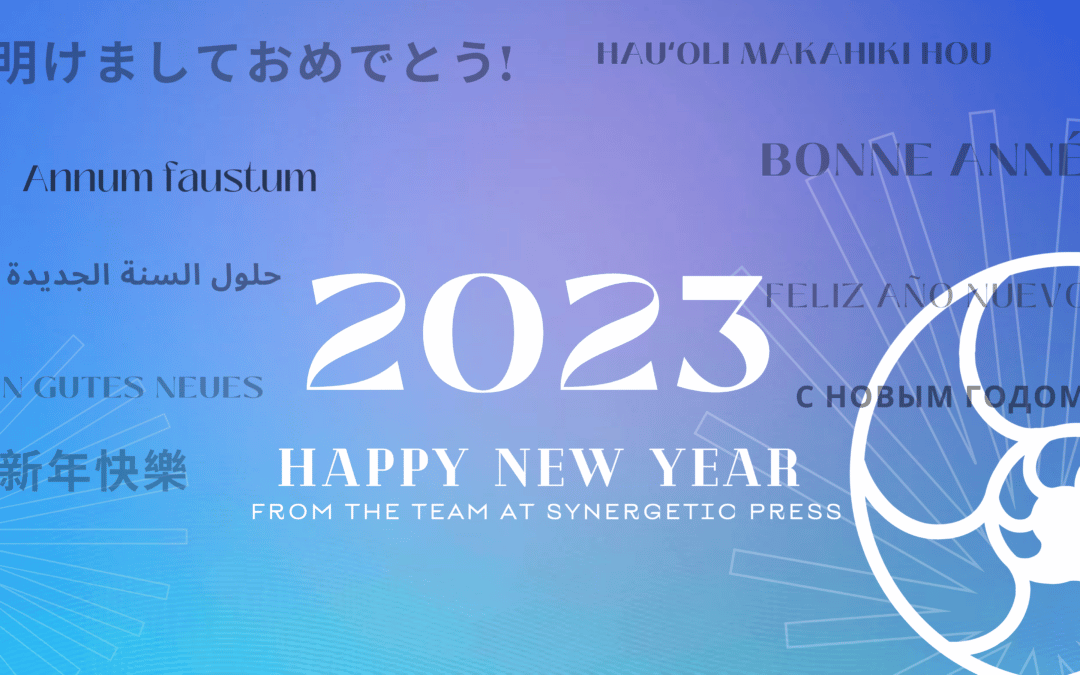 Dear Readers,
Thank you for making 2022 one of the best years we can remember, filled with inspirational and educational events with our authors. We would like to extend our gratitude to the iconic City Lights Bookstore in San Francisco for hosting so many of our virtual book releases with one and two day symposiums to dive deeper into the topics of our books.
I started as publisher of Synergetic Press in 1984 and have witnessed an emerging market for the books we publish. The past five years have been uplifting seeing our readers find our books all around the world. We have achieved an international audience thanks to the thoughtful leadership of our Managing Director, Doug Reil, who joined the Press in 2019, and a small team of people growing in size and experience.
As we learn about medical breakthroughs in treatment for depression and traumatic stress with plant medicines, we are also learning about breakthroughs in ecological restoration and regeneration techniques, about agroecology and risks of philanthrocaptialism. Our mission at Synergetic Press is to bring you some of the most innovative ideas from writers at the forefront of evolutionary change, exploring the world we live in and sharing the wonders of our human experience.
In 2023 we have some special treats in store, starting with Social Forestry: Tending the Land by People of Place by Tomi Hazel Vaarde, The Regenerative Landscaper by Erik Olhsen, How to Change your Body by Saga Briggs and the first english translation of the classic book Ergot Alkaloids by Albert Hofmann. Needless to say, we have an incredibly exciting year ahead!
While our events of the past few years have been largely virtual, we still feel as though we are seeing groundswell of community engagement emerging in talks about visions for a more just society, healthy planet, and our human integrity.
We would like to remember the two great lives we lost this year, our friend and publishing colleague, Michael Gosney; and the matriarch of the psychedelic movement, Ann Shulgin. Ann's daughter, Wendy, continues to develop books from the Shulgin archive and are looking forward to the release of The Nature of Drugs Vol 2. coming out this summer on June 28th, 2023.
Last but definitely not least, we are grateful for our co-publishing partners, Transform Press and MAPS. We will be at the MAPS conference this year with some of our greatest titles and hope to meet some of you there!
We look forward to future gatherings in the new year both virtual and in physical space.
Thank you for your kind support to all independent publishers.
Sincerely,
Deborah Parrish Snyder
Publisher & CEO