---
Reflections of the 2019 World Ayahuasca Conference
This was the third World Ayahuasca Conference held in Girona, Spain last June, which brought together 1400 people from a wide range of cultural backgrounds, disciplines, and traditions. Three days of fascinating, moving presentations, invocations, conversations, and declarations towards a common vision of a sustainable future for plants, people and the planet.
The gathering was organized by the International Center for Ethnobotanical Education Research and Service (ICEERS) a small group of highly intelligent and dedicated individuals based in Barcelona who I cannot say enough good things about. Founder and director, Benjamin De Loenen, and his colleagues have vision and commitment. Since 2008, they have been working to change society's relationship with psychoactive plants. Their work ranges from research, advocacy, legal defense fund, and community building. They are having an impact.
Synergetic Press had a booth along with many wonderful organizations and showcased several of our authors who participated in the event including Allan Badiner, Wade Davis, Dennis McKenna, John Allen, Luis Eduardo Luna, and Sir Ghillean Prance. 
European Debut of ESPD50 
The Ethnopharmacologic Search for Psychoactive Drugs (ESPD50) book collaboration was featured in the program where Dennis McKenna shared the history how the publication came to be and we had all four editors present for a book signing with Luis Eduardo Luna, one of the contributors, as well. Read more about the vision behind ESPD50.  
Visit to the Reseach Ship Heraclitus
We exhibited together with our ecological affiliate the Institute of Ecotechnics to introduce the research vessel Heraclitus currently being rebuilt nearby in Roses, Spain. The Heraclitus is dedicated to studying our oceans and rivers. Wade, Dennis, and Ghillean had all been on that ship in the early eighties when it was on an ethnobotanical expedition up the Amazon River. A busload of participants came along for a day trip to see the legendary vessel in drydock. The ship plans to return to the Amazon in a few years. We would like to thank the crew of the Heraclitus for their help setting up and manning our booth during the conference.
Find out how you can donate and support the reconstruction of the RV Heraclitus.
Ayahuasca & Healing Our Society Through Plant Wisdom
Alchimia Soldaría interview Dennis McKenna about his research and personal perspective on the plant medicine ayahuasca, and how symbiosis with it could heal our relationship with the Earth.
Declaration by the Indigenous peoples of the Amazon basin
This conference aspired to form new understandings, new friendships, and new commitments. I left the conference with the unmistakable sense that many movements are gathering, stepping up to the front lines of action. And what is the action? The Indigenous peoples and nations of the Amazon basin who attended the closing ceremony called for the creation of a global alliance of all movements and peoples to stop climate change and to protect the rights of Mother Earth and all living beings. Read their full Declaration Here.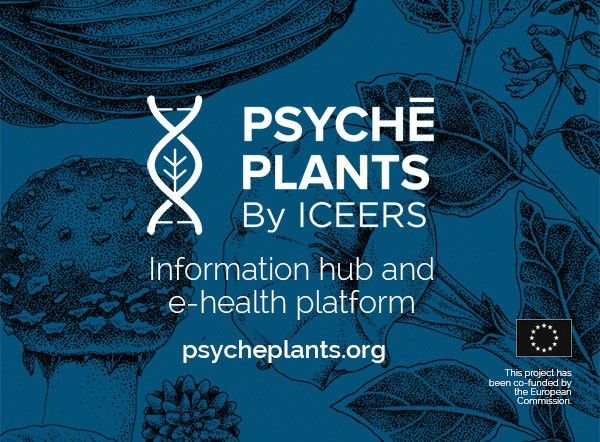 PsychēPlants is an information hub and e-health platform created by ICEERS for people interested in traditionally used psychoactive plants and fungi, those who use them, and health care professionals.
PsychēPlants has generated a series of technical reports including anthropological, botanical, chemical and risk reduction information on traditionally used psychoactive plants, fungi, and venoms. These reports are all open source and available for free online.
---
More About ICEERS
International Centre for Ethnobotanical Education, Research and Service (ICEERS)  is a non-profit organization committed to integrating traditional medicinal plants such as ayahuasca, and iboga as therapeutic tools in contemporary society. Further, dedicated to preserving the integrity and traditions of indigenous cultures that have been using such plants medicinally for time immemorial, aiming to safeguard and harness ethnobotanical knowledge in response to the urgent need for better tools for personal and social development.
Stay tuned with their latest developments and events
@NGO_ICEERS or ICEERS on FB