About Us
Synergetic Press is more than a publisher. Books, both print and digital, are only part of our mission to promote mindful discussion of humankind's present and future lives.
For over 35 years, we've  published unique and paradigm-shifting ideas in subjects such as ecology, sustainability, cultural anthropology, consciousness, and psychedelics that inspire both individual and social change.
In the past decade, we've expanded our outreach beyond the book, hosting a number of symposiums and events both locally and internationally. By bringing together authors, readers, and experts within their fields, we've been able to cultivate a deeper interest in these topics within the community.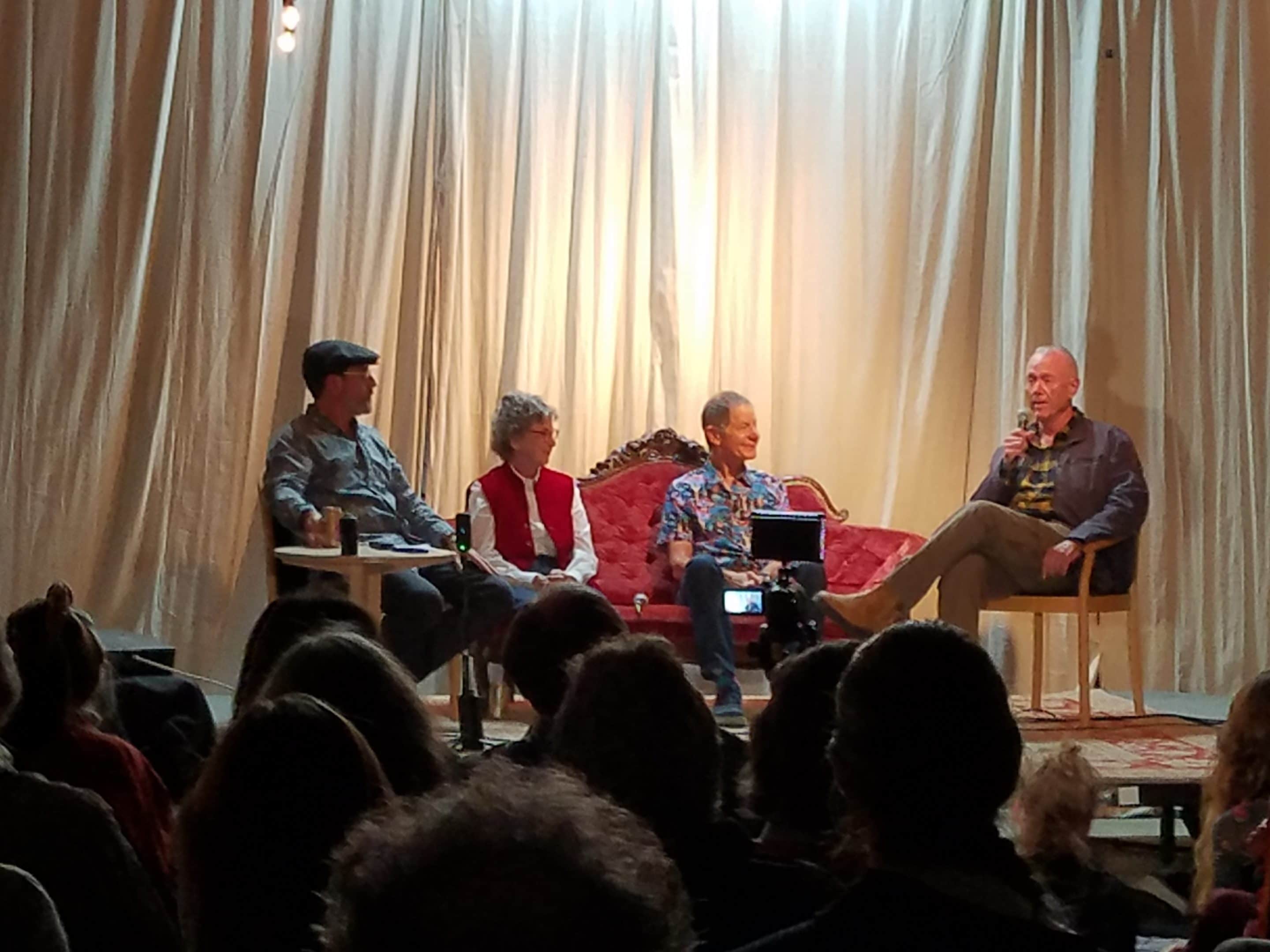 Our Mission
Synergetic Press advances transformative ideas and tools to inspire personal and social change, deepening our connection to all beings, and advocating for strong stewardship of our planet.
We aim to create a fertile ground for some of the most important and time-sensitive discussions of our age.
Our mission to search for authentic, foundational works of significance that illuminate the path forward, has since become our vision. We believe it is important not only to publish, but to continuously cultivate the on-going conversation.
Independent Publishing for People and Planet
Synergetic Press is a fiercely independent publisher with offices in Santa Fe and London. We've published paradigm-shifting texts for over thirty years.
The founders and staff of Synergetic Press are pioneers in the field of biospheric and environmental sciences, and our enterprise is steeped in a rich tradition of experimental collaboration in the arts and sciences that spans nearly four decades.
Our authors are leading thinkers, visionaries, and cultural creatives that are dedicated to building a sustainable planetary culture.