We are grieved by the loss of Ann Shulgin, an elder and beloved friend, often referred to as the matriarch of the psychedelic movement. Ann passed away peacefully on July 9, at home in the company of loved ones, crossing into the great unknown. She was 91.
Ann was an artist, lay therapist, researcher of consciousness, prolific writer and speaker, and much more. She was a shining light in the psychedelic community who brought people together. Her advocacy for the use of psychedelics in therapy played a vital role in introducing these substances to the fields of psychology and psychiatry.
Widow of the renowned chemist Alexander "Sasha" Shulgin, Ann was his life-long collaborator and co-conspirator. Sasha famously pioneered new psychedelic compounds which Ann and he researched experimentally together. In her work as a lay therapist, Ann provided psychedelic-assisted therapy with MDMA and 2C-B, compounds that Sasha synthesized, before they were illegal, to many in the San Francisco Bay Area using her expertise in Jungian psychoanalysis. The Shulgin's lifework and legacy was commemorated in the 2021 documentary, Better Living Through Chemistry, by filmmaker Connie Littlefield, which she worked closely with Ann to complete. Ann fortunately was able to see the film.
⁠At Synergetic Press, we feel honored to have established a copublishing relationship together with Transform Press, the independent publishing company Ann and Sasha founded in 1991 now owned and led by Ann's daughter Wendy Tucker, in order to ensure their research would not be lost or destroyed. Thus came two groundbreaking classics in psychedelic literature, PIHKAL: A Chemical Love Story and TIHKAL: The Continuation, that she co-wrote together with Sasha Shulgin. More recently, we worked closely with Wendy to publish The Nature of Drugs: History, Pharmacology, and Social Impact, Vol. 1, the first Shulgin book publication since 2011. 
Ann was guest of honor at the book launch for The Nature of Drugs—one of her last major speaking engagements—in which she participated in a panel reflecting on what a sane and healthy future for psychedelics could look like.
When asked about her vision for the future of psychedelics, Ann shared, "First of all, I agree that the War on Drugs has got to stop. The entire emphasis on law has got to end, the emphasis should be on medical use and spiritual growth. The laws must change and we have to work very hard on making them change. I'm very optimistic about the way things are going right now. I think there is a lot of hope."
We will continue to work closely with Wendy and the Transform Press family to share and celebrate Ann's wisdom, teachings, and insights for years to come. May you travel safely onwards, Ann. You will forever be in our hearts.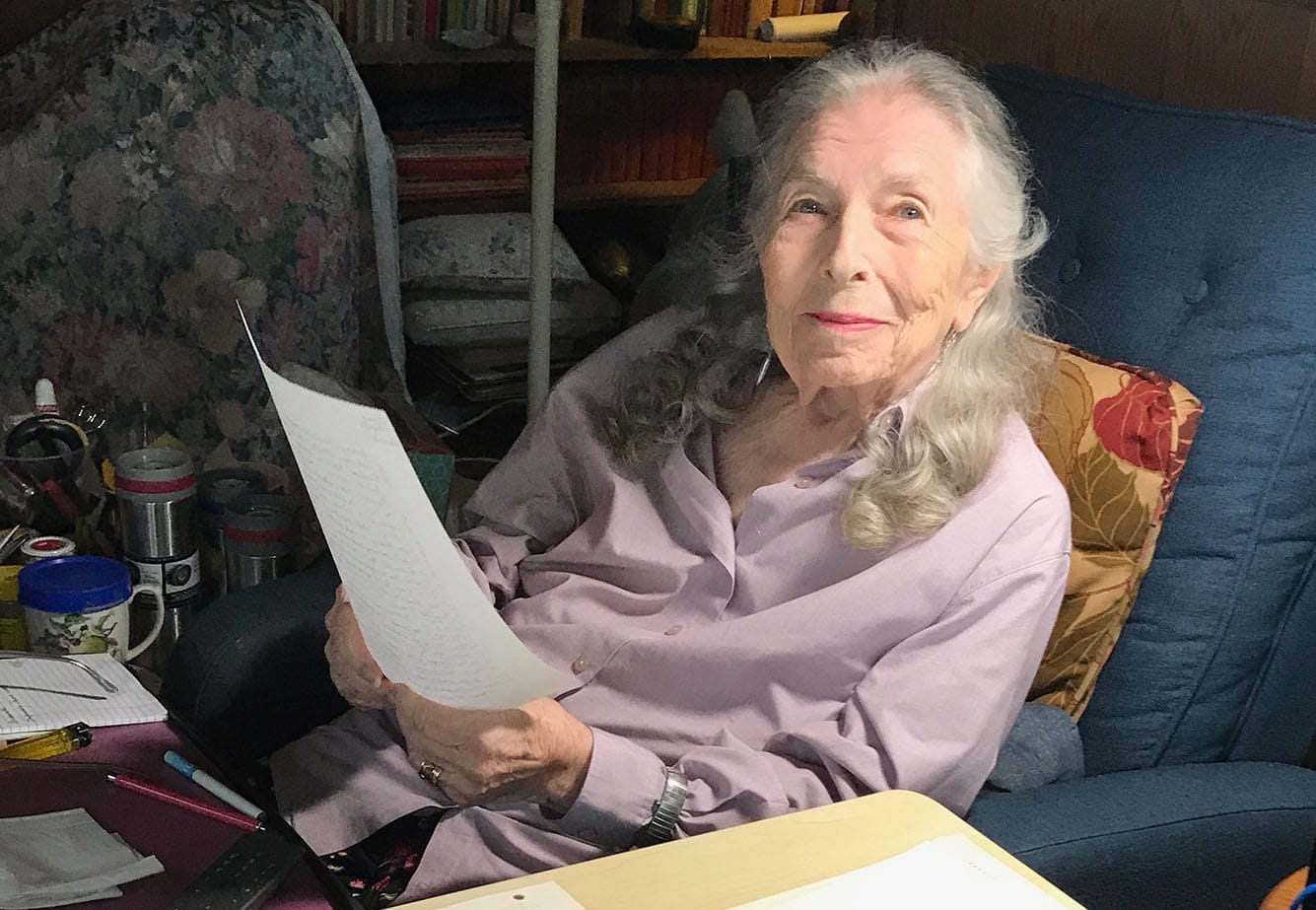 Reflections from the Synergetic Press Team 
"Throughout the last year, I've had the privilege of developing Synthesis, a forthcoming collection of Ann and Sasha Shulgin's writings and a companion to PIHKAL and TIHKAL. It has been an awe-inspiring ride to live inside of Ann's words: her thoughts about experimentation, psychedelic revelation, the work of therapy, the pleasure of the arts, building community, and extending oneself into the world with bravery and curiosity. What has struck me most, however, is Ann's abiding love—for her beloved Sasha, for her children, for her friends, and for humankind itself. She nourished her own hope and, through this practice, the hope of those around her. Ann lived an extraordinary life—one for the books, and there are several. Her steadfast commitment to writing and collaborating with Sasha has ensured that her legacy will continue far beyond today's living generations. This was her gift to us all." — Noelle Armstrong, Senior Project Editor 
---
"I had the honor of meeting Ann Shulgin in 2018, when my dear friend, author of the book The Secret Drugs of Buddhism for which Ann wrote the foreword, invited me to the Shulgin's legendary Easter barbeque. At the time, I was still relatively young and new to psychedelics, finding myself overwhelmed to meet a foundational figure in psychedelic history. However, Ann's kind, gentle, and loving essence quickly allayed any fears I might have had around meeting her.
Little did I know that years later, I would come to work for Synergetic Press and that we would sign a co-publishing deal with Transform Press. More than that, I now find myself pursuing a path in psychedelic-assisted therapy, and feel indebted to Ann, her wisdom, and the way in which she has laid the groundwork for the field." — Jasmine Virdi, Marketing & Communications Associate
---
"When I started working at Synergetic Press, I had never heard of Ann and Sasha Shulgin. However, over the past two years I have had the incredible honor of spending time with Ann at her beautiful farm several times. We published the amazing The Nature of Drugs last year and Ann gladly signed hundreds of copies so that readers could enjoy a signed copy. How lucky they all are!
I was able to chat with Ann during my visits and I always left feeling happier than when I arrived.  I was even able to bring my son Jake (who is a huge fan of the Shulgin's and their amazing legacy) to meet her. The fact that I could introduce him to Ann and allow him the pleasure of meeting her is such a blessing. I am honored to be a small part of the Transform Press family and we will continue to share their legacy and amazing contributions as we continue publishing their work." — Sandy Balin, Sales & Publishing Operations Director 
---
"When I was first fortunate enough to attend one of the Easter gatherings at the Shulgin "Farm", I only briefly met Ann Shulgin. What immediately struck me about the gathering was the strength and depth of the community. It was clear this group of people had connections built over time and a deep commitment to shared work that was cultivated at the home of Ann and Sasha Shulgin. So, it was a great thrill to visit the ranch again, this time while working with Ann's daughter, Wendy Tucker, to explore a publishing partnership between Synergetic Press and Transform Press, the press Ann and Sasha Shulgin created to publish their much-celebrated classic, PIHKAL. Sitting with Ann and hearing her ideas and keen insights about the possibilities for new Shulgin book projects, it was clear that for her, the work was very much present and ongoing, a through-line from the work she'd engaged with for decades. It has been an inspiring experience to work with her and it is an honor to help amplify her lasting legacy." — Douglas Reil, Associate Publisher/ Managing Director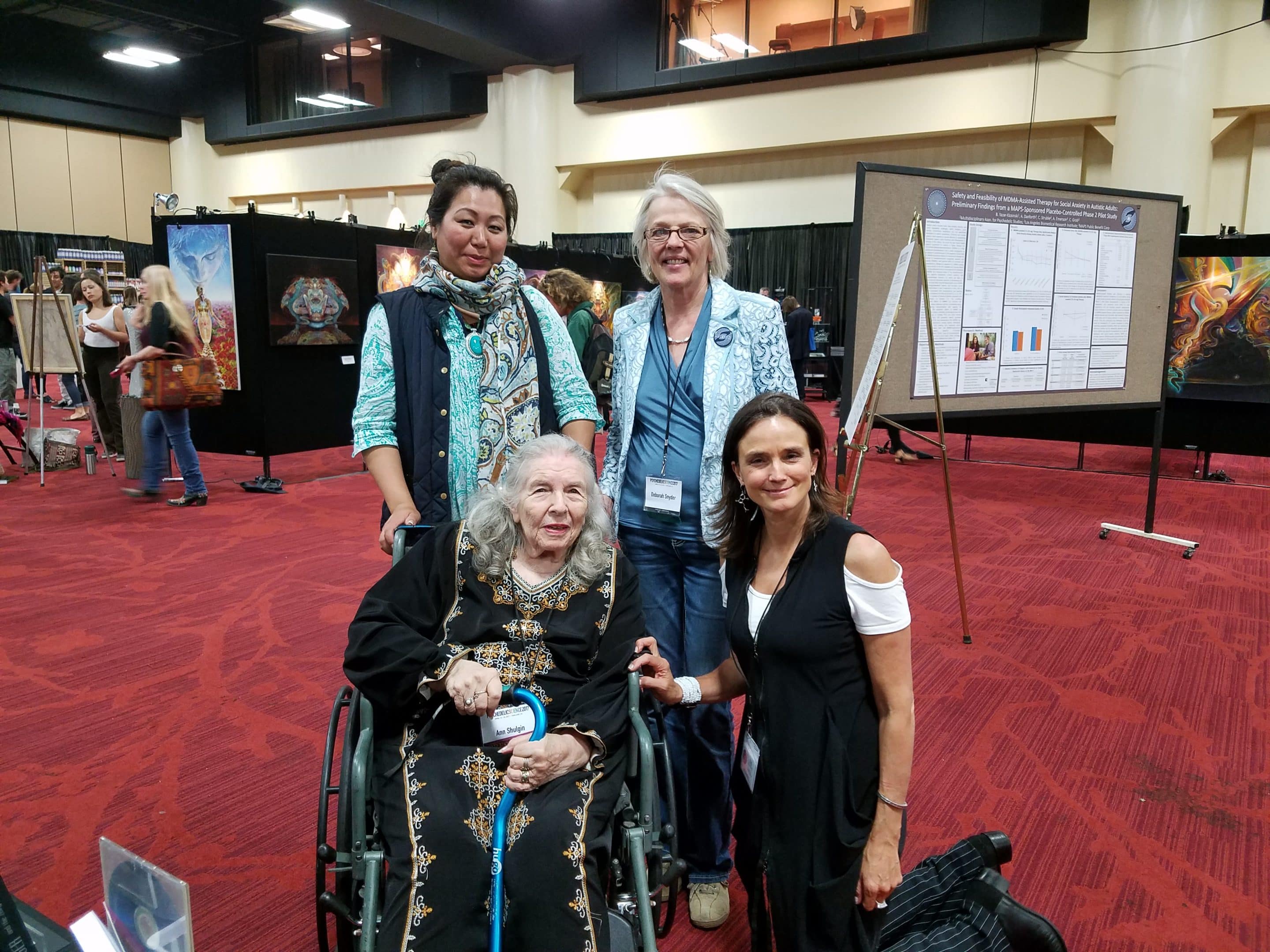 "I first heard from Ann and Sasha Shulgin back in 1990 when they wrote to inquire if Synergetic Press would be interested in publishing this book they had been working on, PIHKAL. I was 32 at the time, and unfortunately, not in a position to publish the book with them. As such, they went on to start Transform Press. 40 years later, we began a copublishing relationship with Ann's daughter, Wendy, now the owner of Transform Press. We all feel blessed to be working closely with the Shulgin family and associates to help publish their groundbreaking work in the fields of chemistry and the study of mind. I stand in awe at the life Ann led and the family she and Sasha cultivated around them. Ann glowed a way of life that was full of dedication, mastery, passion and persistence. Rest in peace, and know your glow persists in the eyes of many." — Deborah Parrish Snyder, Publisher