Description
The Nature of Drugs: History, Pharmacology, and Social Impact, Volume 1, presents lectures from Alexander "Sasha" Shulgin's popular course on what drugs are, how they work, how they are processed by the body, and how they affect our society. 
Transcribed from the original lectures recorded at San Francisco State University in 1987, The Nature of Drugs series highlights Shulgin's engaging lecture style peppered with illuminating anecdotes and amusing asides. Ostensibly taught as an introductory course on drugs and biochemistry, these books serve as both a historical record of Shulgin's teaching style and the culmination of his philosophy on drugs, psychopharmacology, states of consciousness, and societal and individual freedoms pertaining to their use, both medicinal and exploratory. 
The Nature of Drugs, Volume 1 features course lectures 1 through 8 and offers Shulgin's view on the origin of drugs, the history of U.S. drug law enforcement, human anatomy, the nervous system, the range of drug administrations, varieties of drug actions, memory and states of consciousness, and research methods. It lays the groundwork for Shulgin's philosophy on psychopharmacology and society. 
The Nature of Drugs series presents the story of humanity's relationship with psychoactive substances from the perspective of a master psychopharmacologist and beloved luminary in the study of chemistry, pharmacology and consciousness.
🎧 Audiobook note: The Nature of Drugs, Volume 1 audiobook contains portions of the original 1987 recordings of Shulgin himself conducting his course and interacting with his students. Those original clips are interlaced with newly recorded narration that fills in portions with more optimal audio quality.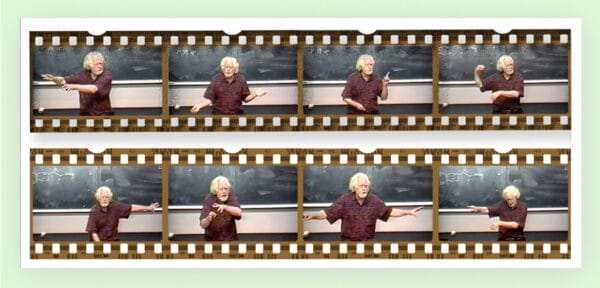 Alexander Shulgin in The Business of Drugs
Shulgin is most often remembered for his rediscovery and synthesis of a chemical known as MDMA, this work with synthetics has recently been featured in a new Netflix documentary series "The Business of Drugs". The second episode, entitled "Synthetics" is devoted to exploring the chemical legacy that Alexander Shulgin left in his wake, and the psychotherapeutic potential he saw in MDMA. While the episode details the current dangers of the underground synthetics market––a market Shulgin never anticipated––the episode continually circles back to the extreme benefit of MDMA in therapeutic settings, and how improper scheduling has halted crucial research and utilization within the field of mental health.
In 2022, Shulgin's work was featured in the Netflix documentary series "How to Change Your Mind."
Related: Continuing the Shulgin Legacy: Synergetic Press & Transform Press Agree to a Co-Publishing Deal