Secret Drugs of Buddhism Book Launch
We want to issue a massive thank you to everyone who joined us for our Secret Drugs of Buddhism Book Launch at Haight Street Art Center on 18th November in San Francisco as well as those who attended  Psychedelic Sangha's DARSHAN 9 event that took place at Lang College of the New School in New York. Both events were aimed at exploring and celebrating the convergence of psychedelic studies and Buddhism whilst simultaneously celebrating the launch of Michael Crowley's new book.
The Book Launch was kicked off with a mantra meditation led by Michael Crowley in which he relayed a yogic technique from the Dzogchen tradition which helps to engage the parasympathetic nervous system. Experience Michael's guided meditation here.
Psychedelics in Buddhism: Evidence of Amrita in Tibetan Art
The scriptures of the Vajrayāna repeatedly make reference to a sacrament called amrita, the  Sanskrit term for 'immortality'. The word amrita is significantly older than the Vajrayāna and was also used within the ancient Indian scripture, the Rig Veda, (composed c. 2000 BC) as a synonym for soma, the divine intoxicant. At the Secret Drugs of Buddhism Book Launch, Mike Crowley gave a presentation highlighting the ubiquitous prevalence of amrita in Tibetan art as well as recounting personal anecdotes about his path as an upasaka of the Kagyud lineage.
Panel Discussion on Buddhism and Psychedelics led by Erik Davis (Psychedelic Sangha)
One of the highlights of the evening was a panel discussion moderated by author, podcaster, and award-winning journalist, Erik Davis. Erik Davis also is co-founder of the Psychedelic Sangha in NYC and actively organises the San Francisco Sangha. 
Many psychedelics are reentering culture under the necessity of the medicalisation framework due to the hierarchy of approvals that are needed to legitimise them as healing tools. Psychoactive substances and the Buddhist tradition converge on the aphex of spiritual experience. This discussion served to "probe the heretical edge" of this controversial, but crucial topic, exploring the relationship between psychedelic sacraments and Buddhist practice; the importance of the role of community (Sangha) in integrating mystical experiences; the ways in which Buddhist doctrine and practice is inherently 'psychedelic' and much more.
Panellists included: 
Erik Davis, author of TechGnosis: Myth, Magic, and Mysticism in the Age of Information, a cult classic of visionary media studies. He has contributed chapters on art, music, technoculture, and contemporary spirituality to over a dozen books, including Zig Zag Zen: Buddhism and Psychedelics. His latest book, High Weirdness, explores the new counterculture of drugs, esoterica and visionary experience that emerged in the 1970s. 
Mariavittoria Mangini Ph.D., FNP is a member of faculty at the California Institute of Integral Studies Psychedelic-Assisted Psychotherapy Program. Her academic interest has been the historiography of psychedelics and she has written extensively on the impact of psychedelic experiences in shaping the lives of her contemporaries. 
David Presti Ph.D. is a neurobiologist, psychologist, and cognitive scientist at the University of California, Berkeley, where he has taught since 1991. Since 2004, He has been teaching neuroscience to Tibetan monks and nuns in India, Bhutan, and Nepal, part of a contemporary dialogue between science and spirituality initiated by the Dalai Lama.
Allan Badiner is a contributing editor at Tricycle magazine, and the editor of Zig Zag Zen: Buddhism and Psychedelics. He also edited the books, Dharma Gaia: A Harvest in Buddhism and Ecology, and Mindfulness in the Marketplace. Allan holds an MA from the College of Buddhist Studies in LA and serves on the boards of Rainforest Action Network, Threshold Foundation, and Project CBD.
Partners & Exhibitors
We'd also like to give a special thanks to the San Francisco Psychedelic Society for partnering and exhibiting with us, and the SF Dharma Collective for exhibiting and helping to make this evening such a uplifting event. 
The renowned curator Phaneros Art awed us with an elevating exhibit of visionary art, including paintings by artists like Sander Bos and Bernard Dumaine. Phaneros Art is a platform devoted to curating peak experiences through showcasing visionary art, with the word Phaneros coming from the Greek phan "to show" and eros "love.
Musical Offerings
No Book Launch would be complete without a little celebratory party. The musical offerings of the evening included Sound Temple, a soul soothing duo comprised of Stephen Kent, the pioneering Australian Aborinal didjeridu player, and ritualistic teacher and performer, Jeffrey Alpjonsus Mooney. Following this, LA-based Lynda Arnold, otherwise known as Divasonic, graced us with her healing melodies. The night was concluded by DJ Goz, SF-based Michael Gosney who has been producing transformational events since the 1980s such as a Digital Be-In series, and Burning Man Community Dance series.
About Secret Drugs of Buddhism 
Did the Buddhists of the ancient world make use of shamanic plants and psychedelic sacraments in their sacred rituals and practices?
This is the provocative question that Buddhist lama and author, Michael Crowley, explores in his recently re-published book, Secret Drugs of Buddhism: Psychedelic Sacraments and the Origins of the Vajrayāna.
Drawing on scriptural sources, botany, pharmacology, and religious iconography, Crowley calls attention to the central role which psychedelics have played in Indian religions and traces their history from the mysterious soma, venerated in the ancient Hindu scriptures, to amrita, the sacramental drink of the Vajrayāna.
Get your copy of Secret Drugs of Buddhism
---
More About San Francisco Psychedelic Society 

The San Francisco Psychedelic Society is a Bay Area organization devoted to weaving community with people from all walks of life who share an interest in the exploration of altered states of consciousness. They frequently organize events with the purpose of educating people on psychoactive substances, providing support, and opportunities for integration and spirtual growth. The current leaders of the San Francisco Psychedelic Society include Deth Warner, Danielle Negrin, and Damla Gunngor.
Keep up-to-date with the San Francisco Psychedelic Society psychedelicsocietysf.org or @psychedelicsocietysf
More About Psychedelic Sangha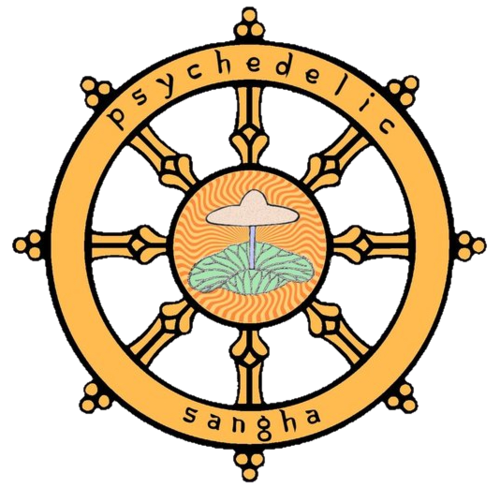 Sangha संघ (saṃgha) is Sanskrit for "spiritual community." Psychedelic Sangha offers a safe and supportive spiritual community with a commitment to discernment, practice, and play. They provide refuge to those who value the integration of Indic-based yoga and meditation with psychedelic exploration. Psychedelic Sangha is headquartered in NYC, with groups in San Francisco, Los Angeles, Boulder, and Montréal.
Their public mission is to organize and host spiritual trips—immersive experiences that facilitate the encounter of psychedelics and meditation in a spirit of critical dialogue, ethics, community-building, and navigational group practice. 
Keep up-to-date with Psychedelic Sangha @Psychedelic_sangha or psychedelicsangha.org
---
About the Author Michael Crowley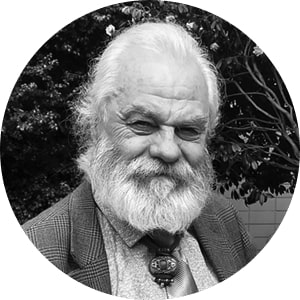 Michael Crowley was born February 26th, 1948 in Cardiff, Wales. He began studying Buddhism with a Tibetan lama in 1966, becoming an upasaka of the Kagyud lineage in 1970. In order to augment his Buddhist studies, he acquainted himself with Sanskrit, Tibetan, and Mandarin Chinese. Mike has lectured at the Museum of Asia and the Pacific, Warsaw, the Jagiellonian University, Cracow, the California Institute of Integral Studies, San Francisco, and at the University of Wisconsin-Madison. His work has been published in Fortean Times, Time and Mind: The Journal of Archaeology, Consciousness, and Culture, Psychedelic American, and Psychedelic Press UK. In January 2016, Mike received the R. Gordon Wasson Award for outstanding contributions to the field of entheobotany. He currently serves on the advisory board of the Psychedelic Sangha, a group of psychedelically-inclined Buddhists, based in New York and he teaches at the Dharma Collective in San Francisco.
---
Other Books on Psychedelics by Synergetic Press
More than ever, people are in pursuit of greater fulfillment in their lives, seeking a deeper spiritual truth and strategies for liberation from suffering. Both Buddhism and psychedelics are inevitable subjects encountered on the journey to wisdom. Examined together, the reader may understand more deeply the essence of each. Edited by Tricycle contributing editor Allan Badiner and with art edited by renowned visionary artist Alex Grey, Zig Zag Zen features a foreword by Buddhist scholar Stephen Batchelor, a preface by religion historian Huston Smith, and numerous essays, interviews, and art, that lie outside the scope of mainstream anthologies.
Certain plants have long been known to contain healing properties and used to treat everything from depression and addiction, to aiding in on one's own spiritual well-being for hundreds of years. Can Western medicine find new cures for human ailments by tapping into indigenous plant wisdom? And why the particular interest in the plants with psychoactive properties? These two conference volume proceedings provide an abundance of answers. The first international gathering of researchers held in San Francisco, California on this subject was in 1967, sponsored by the National Institute of Mental Health (NIMH) and U.S. Public Health Service. It was an interdisciplinary group of specialists gathered in one place to share their findings on a topic that was gaining widespread interest: The use of psychoactive plants in indigenous societies. The WAR ON DRUGS which intervened slowed advances in this field.
Research, however, has continued, and in the fifty years since that first conference, new and significant discoveries have been made. A new generation of researchers, many inspired by the giants present at that first conference, has continued to investigate the outer limits of ethnopsychopharmacology. In June of 2017, once again specialists from around the world in fields of ethnopharmacology, chemistry, botany, and anthropology gathered to discuss their research and findings in a setting that encouraged the free and frank exchange of information and ideas onthe last 50 years of research, and assess the current and possible futures for research in ethnopsychopharmacology. The papers given at the 2017 Symposium, organized by Dr. Dennis McKenna, appear in this handsome two-volume boxed collectors set represents perhaps themost significant body of knowledge in this interdisciplinary field available.
Browse related books on consciousness and psychedelics