Leaders, Educators and Activists take Climate Change Seriously in Puerto Rico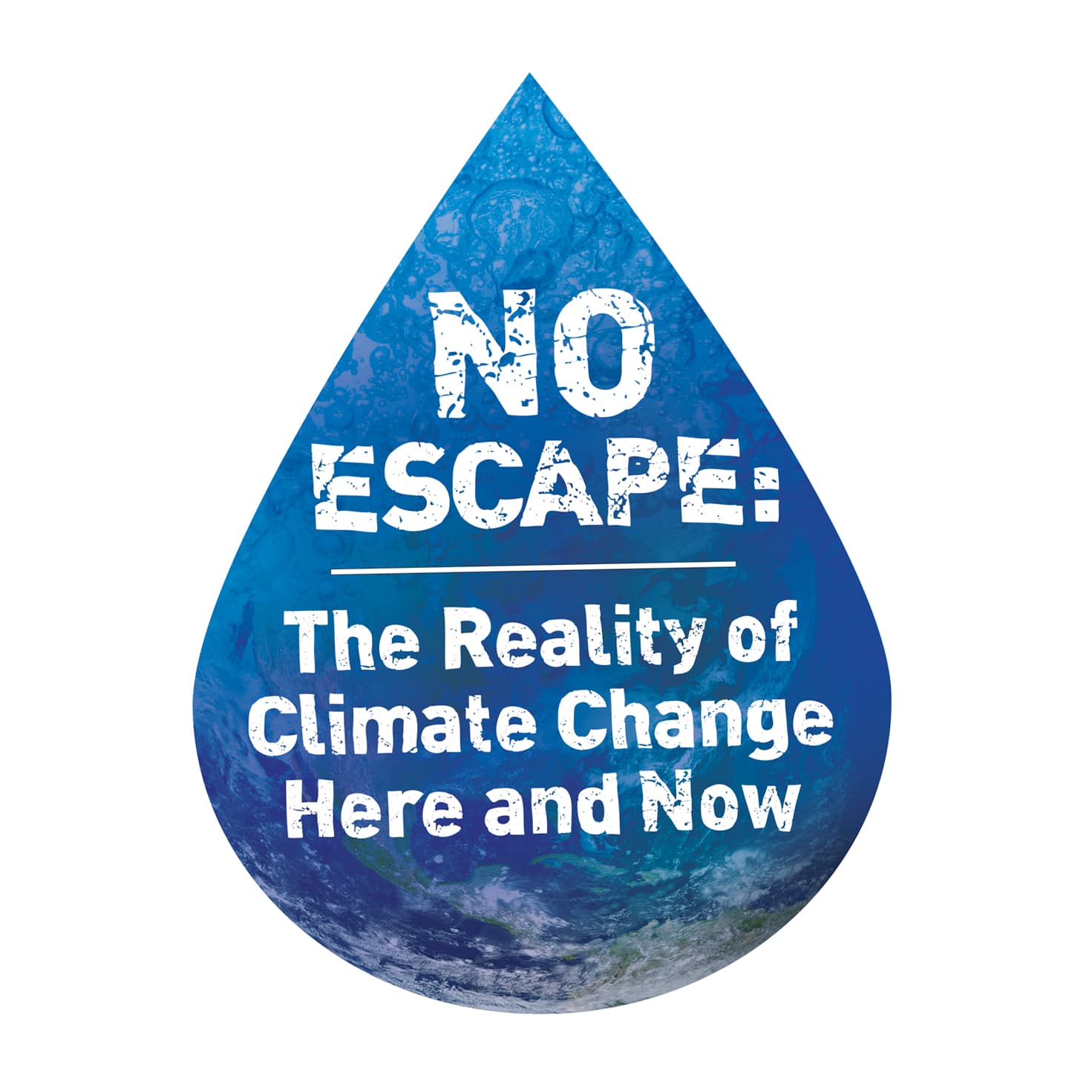 On October 30, nearly 300 people gathered together to take part in the one-day symposium No Escape: The Reality of Climate Change Here & Now at the Fundación Luis Muñoz Marín in San Juan, Puerto Rico. The event was jointly organized by Thrity J. Vakil, FLS, director of the Institute of Ecotechnics and Tropic Ventures Sustainable Forestry & Rainforest Enrichment Project (Eye On The Rainforest), with Christian Torres Santana, Director of the Parque Doña Inés, and Cristina Cabrera, an environmental consultant and project manager.
The idea for a meeting in Puerto Rico on the reality of climate change emerged at the World Ayahuasca Conference in May where Synergetic Press exhibited and a number of our authors presented. Deborah Parrish Snyder, publisher, and her Institute of Ecotechnic colleague, Thrity Vakil, and Synergetic author Sir Ghillean Prance, saw at that gathering a powerful display of what a community of like-minded individuals can accomplish across different cultures and languages. Deborah "left the conference with the unmistakable sense that many movements are gathering, stepping up to the front-lines of action."
Thrity is one of on those people operating on the front-line, and with Ghillean's agreement to come to Puerto Rico and speak, she went immediately to work bringing together in four months thought-leaders, scientists, researchers, and ecological defenders from across the Island and many disciplines. They met to understand what is known, and develop better ways to support healthy agricultural production, sustainable forestry management, adapt and minimize the environmental and socio-economic impacts from the dramatic changes in climate we are seeing around the planet.
 Sir Ghillean Prance, a world expert on the botany and economic uses of neotropical rainforests, has conducted extensive work in the Amazon as Director of the Institute of Economic Botany and VP for Science at the New York Botanical Garden. He is the Director (Emeritus) of the Royal Botanic Gardens, Kew in the UK.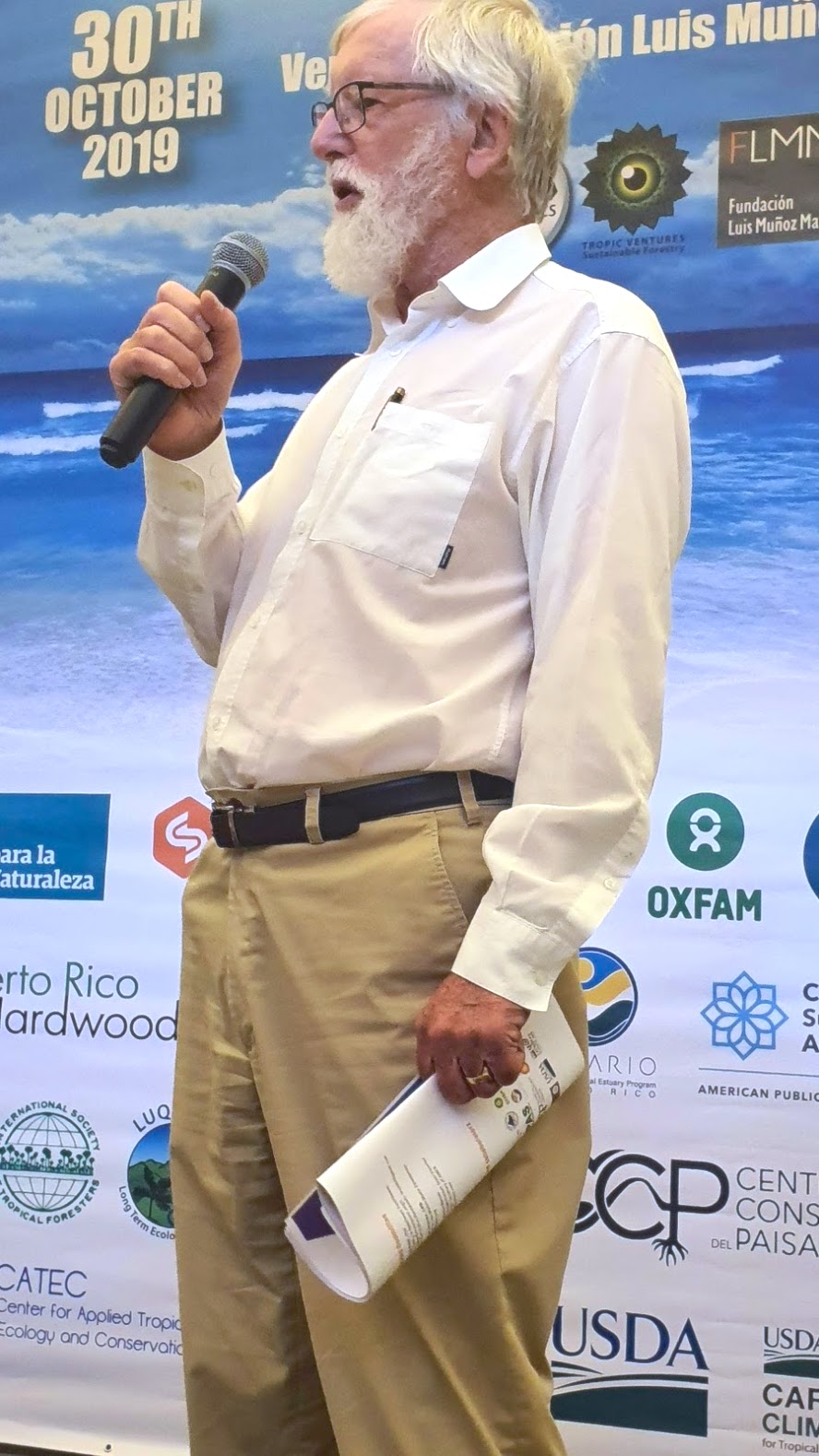 Sir Ghillean Prance presenting "The Biological Evidence for Climate Change. Ghillean began collaborating with the Press and Institute of Ecotechnics in the 80s as the Rainforest Biome Designer at the Biosphere 2 project and is editor of White Gold: the Diary of a Rubber Cutter in Brazil (Synergetic Press). "[/caption]
His talk, entitled "The Biological Evidence for Climate Change," focused on examples of biological climate-change indicators such as those occurring in the phenology of plant-flowering times, bird migrations, and rainfall cycles, the movement of flora toward the poles and to higher elevations in mountain biomes, and the bleaching of coral reefs. His talk opened and closed with the concept of value, first through what is called quantitative ethnobiology, in which the value of various species to local or indigenous cultures is assessed, and the impact of climate change on that value, and in his closing remarks by the imperative to link environmental impact to specific nations or regions of the world: what is the value of a person or society in relation to the consumption of resources by that person or society on a global scale (that of a U.S. citizen versus that of a Bangladeshi citizen, for example)? —Dr. Eben Wood's Report on the symposium
View Panel Discussion Online
"It is too late to stop climate change, there is a lag time. We should try and stop it, but you can recognise that when driving a speeding car on a wet road you can apply the breaks, but you're not gonna stop immediately. We also have to deal with the effects of climate change […] agriculturally, in terms of vegetation, it will effect the trees we plant, and the trees and trees that we plant as the answers to what we do. But the ice in Antartica and Greenland will continue to melt for centuries. And the fact that is going to happen means we really need to start to think ahead. We should get a pass because while we triggered this and we have 7.6 billion people, humans have never experienced this before. Sea level has not been higher than present for 120,000 years. But just to set the stage when I say we need to think about in terms of program and practice how top be resilient and adapt which are two different things to me.
Resilient is to prepare for recovery from an event or operate through an event by better design. Adaptation is what you do to the changing baselines of temperature, sea level, and changing rainfall."  —John Englander, panel moderator, oceanographer & Founder and President of the Rising Seas Institute

Interested in learning more? Check out the FACEBOOK LIVESTREAM Links: 
Gathering Together for a Better Future
In October 2018, the United Nations released an unnerving report warning of the potential impacts of a rise in global temperature of 1.5 degrees Celsius or more. The special report was issued by the Intergovernmental Panel on Climate Change and was written and edited by 91 scientists from more than 40 countries, analyzing over 6000 studies. 
Findings suggested that if we do not change our global economic systems drastically, continuing to let off large carbon emissions into the atmosphere, we will potentially see food-shortages, wildfires, the mass die-off of coral reefs as well as the beginnings of coastal flooding as soon as 2030. Further, it warned that the areas of the globe most vulnerable to climate change are (1) islands; (2) tropical areas; and (3) densely populated areas. 
The symposium aimed to heighten the level of discussion surrounding the traumas of the climate crisis, bringing together synergistic perspectives necessary for attaining an expansive overview of the social, political and economic impacts of climate change in Puerto Rico. 
It is through this collective discussion on the causes and effects of climate change that we are able to harness the ability to confront challenges head-on and elucidate our future choices, working together in attempts to cultivate a better future. Find out more about what you can do to protect our biosphere and fight climate change. 

Institute of Ecotechnics is an International Non-Governmental Organisation that owns and operates innovative sustainable ecological projects in different biomes worldwide such as the R.V. Heraclitus, or Eye on the Rainforest, among many others. Since 1973, the Institute of Ecotechnics has developed and applied innovative approaches to harmonizing technology and the global biosphere. The field of 'Ecotechnics' integrates two complementary fields of study: the 'ecology of technics' and the 'technics of ecology'. The Institute of Ecotechnics convenes international conferences and workshops that bring together leading thinkers, scientists, explorers, artists, and managers.
Synergetic Press' publisher, Deborah Parrish Snyder is a Director of the Institute of Ecotechnics (www.ecotechnics.edu), helping to manage a number of the international conferences it has hosted over the years on global trends and in the field of closed ecological systems.
---
Eye on the Rainforest, otherwise known as Las Casas de la Selva is the home of Tropic Ventures Sustainable Forestry & Rainforest Enrichment Project and is located in Puerto Rico. Its mission is to research and demonstrate the economic use of rainforest land using methods that do not destroy the rainforest ecology. The Institute of Ecotechnics initiated this unique project in Patillas, Puerto Rico, pioneering experiments in sustainable rainforest ecology, through line-planting of valuable timber trees. Nearly 300 acres of the 1000-acre property have been planted with over 40,000 native and exotic hardwood trees with extremely promising results. 700 acres remain as a wilderness preserve for watershed protection, research, and educational ecotourism.
Stay tuned @eyeontherainforest or eyeontherainforest.org 
---
Recommended Books on Sustainability & Ecology from Synergetic Press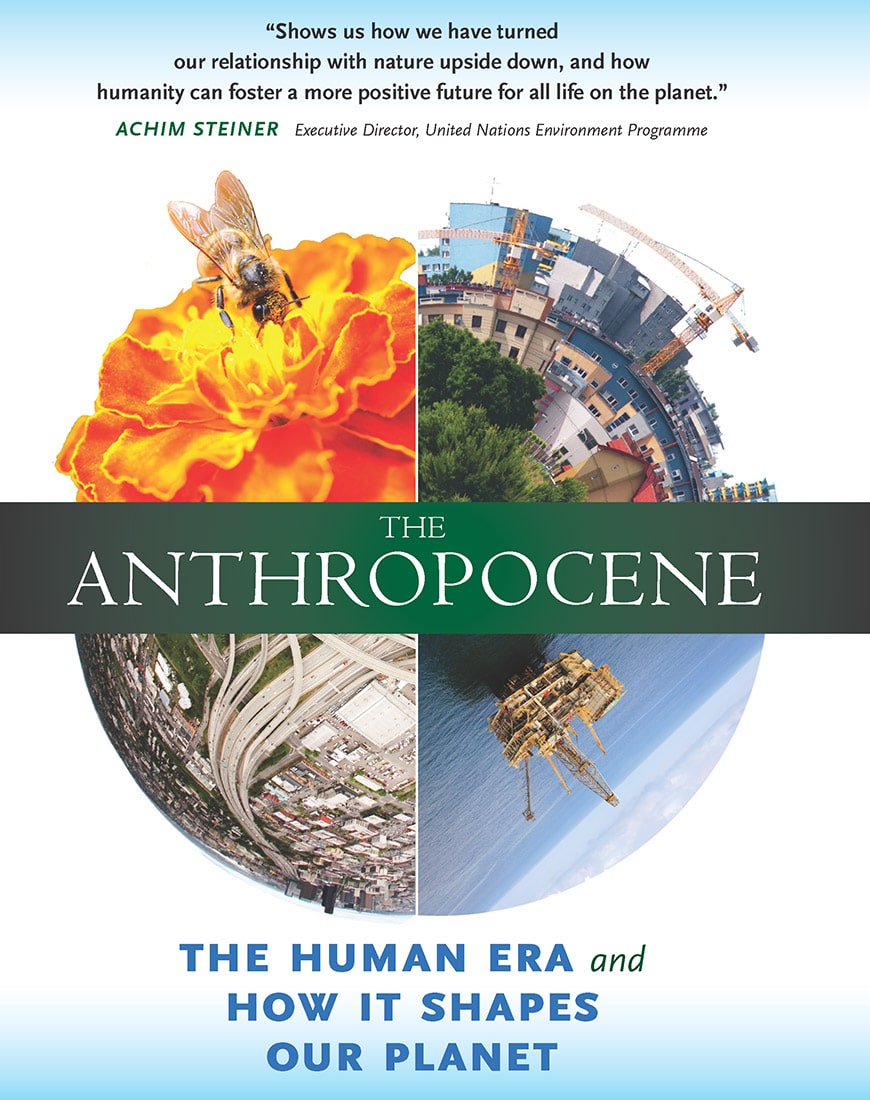 What does it mean to live in the Anthropocene? In his passionate, first-person global travelogue, Schwägerl investigates this question by visiting some of the last pristine places on Earth, exploring rising megacities and witnessing the devastation of forests and coral reefs. Melding rigorous scientific training with his experience as a journalist, he has covered high-profile political and environmental conferences and interviewed key figures influencing the course of our future. The result is this thoroughly researched, comprehensive overview of our planetary situation and outlook. Schwägerl presents tangible solutions to our global crises and shares his vision of a world that balances ecological sustainability, economic prosperity, political justice, and cultural vibrancy.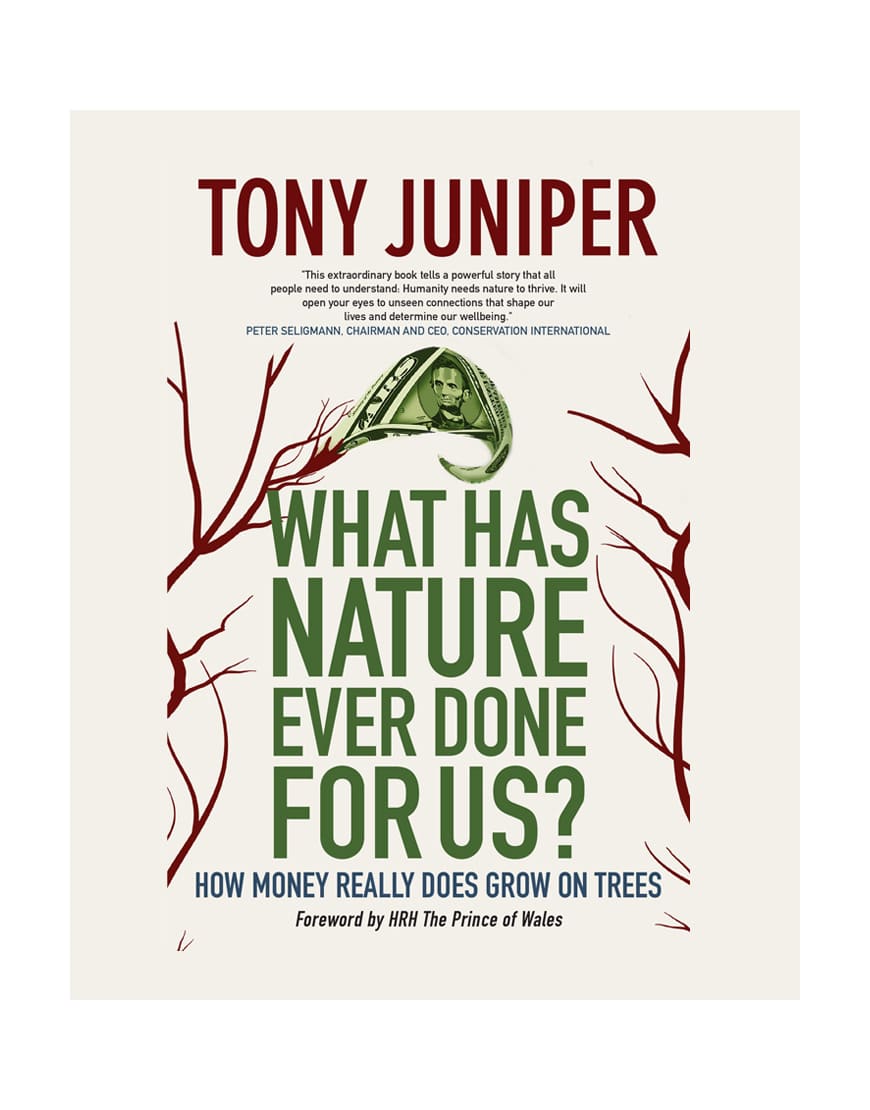 In What Has Nature Ever Done for Us? British environmentalist Tony Juniper points out that we think everything nature does for us—providing water, pollinating plants, generating oxygen, recycling miracles in the soil and much more—is free, but it isn't. Its economic value can, and has been, measured. And upon realizing what that value truly is we would stop treating our natural systems in a destructive manner. The book contains impactful stories imparting warnings about unfortunate occurrences such as a rabies epidemic that followed the disappearance of India's vultures (drugs administered to cattle killed the birds, leaving uneaten carcasses that led to an explosion of wild dogs), as well as promising and enlightening tales of how birds protect fruit harvests, coral reefs shield coasts from storms, and rainforests absorb billions of tons of carbon released from automobiles and power stations. As a result of its immediacy, Tony Juniper's book will entirely change the way you think about life, the planet, and the economy.