Join veteran journalist Don Lattin, and KQED Science senior editor Kat Snow at 7:00 PM, January 16th 2020 at the California Institute of Integral Studies in San Francisco, for an insightful conversation traversing Don's long, strange trip of a career investigating and writing about psychedelic substances . 
For over forty years, Don Lattin has written about the social, spiritual, and political aspects of the psychedelic drug movement as a newspaper reporter, freelance journalist, and the author of four books of narrative nonfiction.
In the 1970s, as a young reporter working in the East Bay, Don broke one of the first investigative stories about the US Army's past efforts to use LSD as a hostile interrogation tool. He also covered the first local campaign to legalize marijuana in the United States—a political movement that continues today in ongoing efforts to decriminalize the use of magic mushrooms, peyote, and ayahuasca in cities and states across the nation.
In the 1980s and 1990s, as a staff writer and columnist at the San Francisco Chronicle, Don wrote extensively about various cults, sects, and new religious movements including a generation of spiritual seekers inspired by psychedelic drug experiences in the 1960s and 1970s. 
Lattin's most recent book, Changing Our Minds: Psychedelic Sacraments and the New Psychotherapy, builds upon his previous investigations, presenting a broad survey of the psychedelic renaissance, covering almost all areas of this resurgence, placing emphasis on the particulars of how psychedelic substances are being used for therapeutic as well as spiritual purposes.
Listen to Don's previous interview on the KQED Radio. 
The "Post-Prohibition" Era of Psychedelic Substances 
It is safe to say that we find ourselves approaching the "post-Prohibition" era of psychedelic substances. Recently, the Food and Drug Administration (FDA) granted "Breakthrough Therapy" status to psilocybin, the active ingredient in magic mushrooms, as a treatment for major depressive disorder (MDD). Psychedelic substances are once again establishing themselves as therapeutic modalities, promoting both spiritual and psychological insight. In the closing chapters of Changing Our Minds, Lattin reflects on this changing paradigm:
"What is most striking about the psychedelic future is how much it looks like the psychedelic past. If today's vision becomes tomorrow's reality, it will be possible – sometime in the 2020s – for regular people struggling with depression, addiction or other psychological woes to seek help from therapists using psilocybin or MDMA as treatment tools – just like people could do back in the late 1950w with psilocybin and in the early 1980s with MDMA."
Psilocybin mushrooms are being decriminalized in various cities and states across the US, including Denver, CO, Oakland, CA, and Chicago, IL. It is forecasted that psilocybin, alongside many other drugs, will follow marijuana's trajectory from illegal to medically approved to decriminalized to eventually being legalized. 
Moving beyond the first wave of psychedelic exploration, and the backlash of prohibition that ensued as a reaction to what happened in the sixties, we find ourselves in a wholly new era. We now see a massive resurgence of legitimization, with psychedelics being 'rebranded' or rather repositioned within the public mind, due to the growing body of scientific research that continues to highlight the psychologically beneficial aspects of these substances. Psychedelic substances are not only being used for those who suffer from mental health conditions, they are increasingly being used for the' betterment' of well people. However, Lattin wisely cautions:
"Psychedelic plants and chemicals are not for everyone. They affect different people in diverse ways, depending in large part on one's intention and the setting in which these drugs are taken. But, in sometimes subtle and other times dramatic ways, they often inspire awe and wonder, providing the heightened insight and meaningfulness one may also find in dreams or religious excitation."
Changing Our Minds: Psychedelic Sacraments and the New Psychotherapy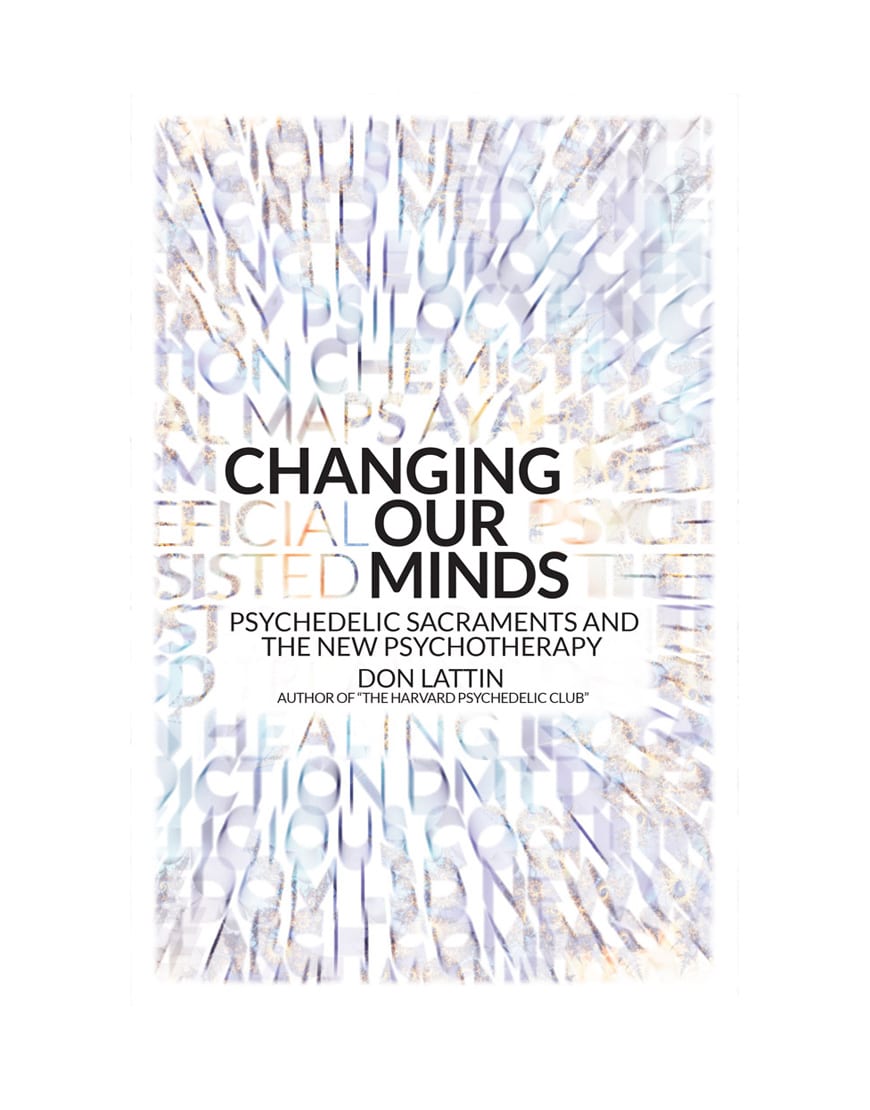 Changing Our Minds is one of the most comprehensive and up-to-date books on psychoactive substances, their socio-cultural trajectories of use over time and their place in contemporary society. Lucid, well researched and written, Don covers the global movement of scientifically-grounded exploration of how psychedelic drugs – such as LSD, MDA, MDMA, psilocybin, ayahuasca, ketamine, and many others – have been utilized to treat conditions like PTSD, depression, addiction, and end-of-life anxiety.
"Changing Our Minds expertly explores the healing and spiritual journey catalyzed by psychedelic psychotherapy through the courageous voices of those who are pioneering the study of these treatments. An essential read for those interested in the expanding field of psychedelic research for therapeutic and spiritual uses, this volume lands at a crucial time during the re-emergence of psychedelic research as we approach the mainstream, scientific acceptance of psychedelic psychotherapy and the reintegration of the legal use of psychedelics into Western culture." — Rick Doblin, PhD., Founder & Executive Director of MAPS, the Multidisciplinary Association for Psychedelic Studies
Learn More About Changing Our Minds
About California Institute of Integral Studies
California Institute of Integral Studies (CIIS) is an accredited university that strives to embody spirit, intellect, and wisdom in service to individuals, communities, and the earth. CIIS expands the boundaries of traditional degree programs with transdisciplinary, cross-cultural, and applied studies utilizing face-to-face, hybrid, and online pedagogical approaches. Offering a personal learning environment and supportive community, CIIS provides an excellent multifaceted education for people committed to transforming themselves, others, and the world.
Stay tuned with CIIS public programs & updates for similar events @CIIS_sf
More About Don Lattin
---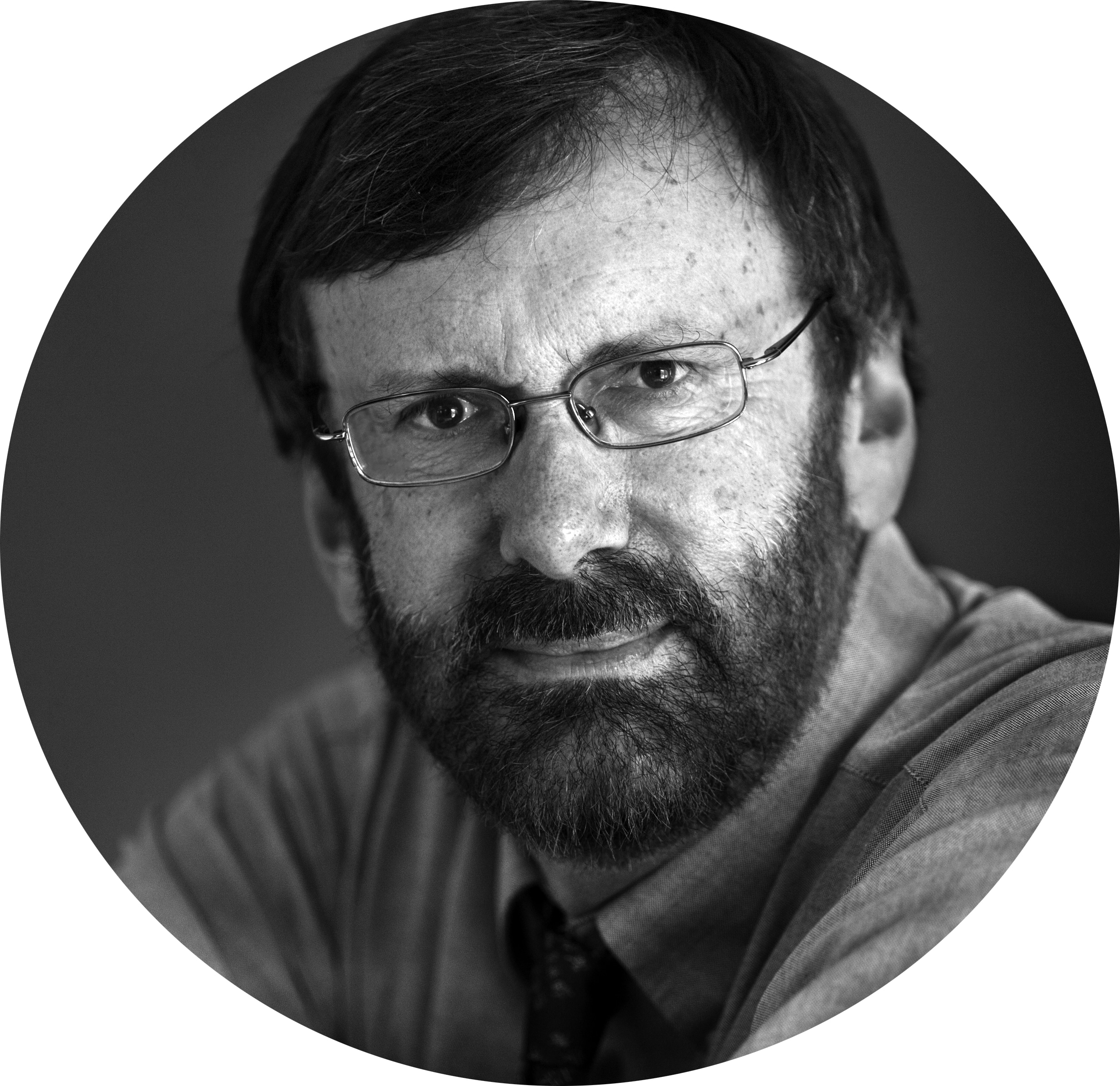 Don Lattin is an award-winning author and veteran journalist. His five previously published books include The Harvard Psychedelic Club, a national bestseller that was awarded the California Book Award, Silver Medal, for nonfiction. His feature articles have been published in dozens of leading magazines and newspapers, including the New York Times, Wall Street Journal and San Francisco Chronicle, where Lattin worked as a staff writer for twenty years. Additionally, Don has taught as an adjunct faculty member at the Graduate School of Journalism at the University of California at Berkeley, where he holds a degree in sociology. His most recent book, Changing Our Minds: Psychedelic Sacraments and the New Psychotherapy, was published in 2017.