Mystic Chemist: The Life of Albert Hofmann and His Discovery of LSD
By Dieter Hagenbach and Lucius Werthmüller
Foreword by Stanislav Grof
A biographical journey into the life of Albert Hofmann, inventor of LSD and his controversial influence on culture and chemistry.
Publication Date:

June 1, 2013
ISBN:
978-090779146-1
Categories:
Consciousness & Psychedelics, Dieter Hagenbach, Lucius Werthmüller, Synergetic Press
Tags:
Albert Hofmann, Biography, chemistry, Dieter Hagenback, Health & Well-Being, history of the sixties, Lucius Werthmuller, psychedelics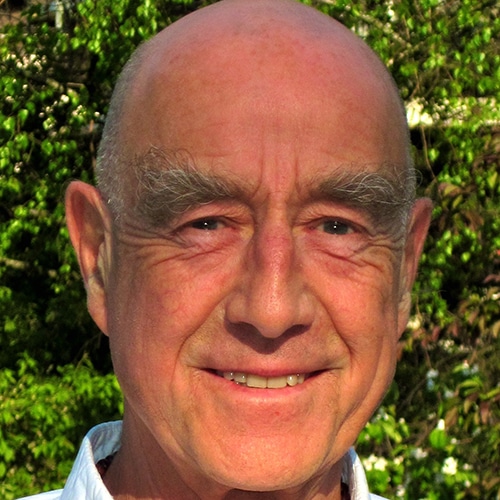 Dieter Hagenbach
Dieter Hagenbach was born 1943 in Basel, Switzerland and studied architecture and the arts at the Academy of Fine Arts, Düsseldorf, Germany. In 1975 he founded Sphinx publishing house, with works by Joseph Campbell, H.R. Giger, George Gurdjieff, Jean Houston, Timothy Leary, John Lilly, Terence McKenna, Alan Watts, Robert Anton Wilson, among others. From 1977–1986 he was editor of Sphinx magazine and the German language edition of the Brain/Mind Bulletin.
Dieter Hagenbach met Albert Hofmann in the mid-1970s and remained his friend until his death. In 1986 he published Albert Hofmann's book Einsichten Ausblicke (Insight Outlook). From 1990–2005 Hagenbach acted as a literary agent. In 1993 he launched the Gaia Media Foundation. He was initiator and program manager of the international symposium "LSD – Problem Child and Wonder Drug" in Basel, 2006, on the occasion of Albert Hofmann's 100th birthday, and was in charge of the program for the 2008 "World Psychedelic Forum" in Basel. Since 2002 Dieter Hagenbach has been the editor of the Gaia Media Foundation website and the monthly electronic GoodNewsLetter.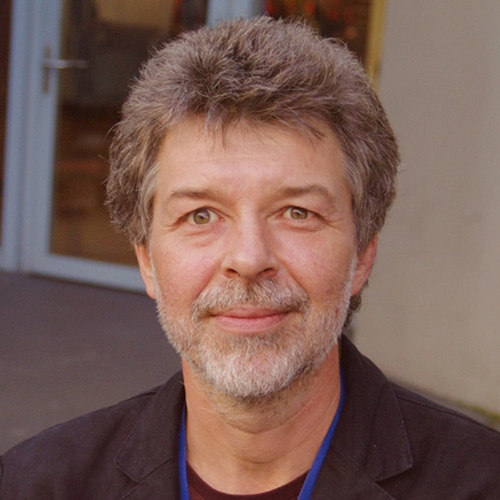 Lucius Werthmüller
Lucius Werthmüller was born 1958 in Basel, Switzerland. He is a consciousness researcher and parapsychologist. Since 1991 he has been president of the Basel Psi Association with over 1,200 members, the largest organization in the field of the paranormal and the spiritual in Switzerland, and is editor of the Psi-Info, a magazine.  In 2000 he was awarded the "Swiss Foundation for Parapsychology" prize. For eight years Lucius was project manager of the "Basel Psi-Days," a congress with the reputation as the most important public congress on "border areas" of science worldwide. Since 1992 he has run an antique bookshop specializing in parapsychology and spirituality.
Lucius is a founding board member of the Gaia Media Foundation. He was project manager of the international symposium "LSD – Problem Child and Wonder Drug" in January 2006 on the occasion of the 100th birthday of Albert Hofmann in Basel and of the "World Psychedelic Forum" held in 2008. Lucius met Albert Hofmann, who was a good friend of his parents, as a child and remaining close to him until the end of his life. Lucius has three adult sons and lives with his partner, Sabin, in Basel.
Additional information
| | |
| --- | --- |
| Weight | 3.75 lbs |
| Dimensions | 10 × 10 × .5 in |
| Format | Hardcover, Paperback, eBook |
| Pages | 404 |
Endorsements
Mystic Chemist gives a detailed biography of the man, his work and the legacy of his important and far-reaching discovery. The book is replete with illustrations, including family album pictures of Hofmann's early and family life, many photographs showing him later on with some of the key ethnobotanical or psychedelic luminaries such as Richard E. Schultes, Timothy Leary, Stanislav Grof, Jonathan Ott, and many more, and handsomely garnished throughout with wonderful examples of colourful psychedelic art imagery. Anyone interested in knowing the full story of LSD, such an important element of the human story, will enjoy and value this hefty softcover tome. (Excerpted from full review.)
—Paul Devereux is Managing Editor of the Routledge academic publication, Time & Mind: The Journal of Archaeology, Consciousness and Culture.
MYSTIC CHEMIST: The Life of ALbert Hofman and his discovery of LSD could have been featured in our 'Biography and Autobiography' section, but is reviewed here as an important acquisition for any health collection. It's published on the 70th anniversary of LSD's discovery to blend history, science, and health studies along with a biography of Hofmann, and come from close friends of Hofmann who consider his chemistry studies, growth and evolution, philosophy, and the overall impact of his research on health and social issues. The result is a fine history of LSD and Hofmann, recommended for any health collection.
—Midwest Book Review
Read the Full Review
Albert Hofmann (1906-2008) is perhaps the Twentieth century's most famous chemist. His work with the ergot alkaloids, his discovery of the psychedelic properties of d-Lysergic acid diethylamide, and isolation of Psilocybin and Psilocin, the active chemicals in 'magic mushrooms,' have led to his prominence in, not only, scientific circles, but also as a countercultural icon.
—Psychedelic Press Uk
Read the Full Review
…The great strength of the book is the authors' personal knowledge of many of the personalities involved and their long association with Albert Hofmann's activities. The chemical and other scientific aspects certainly are a sideline. In the context of ethnopharmacology, the book paints an interesting picture of the multidisciplinary links of researchers… It makes interesting reading about Albert Hofmann's 'medicine for the soul.'
—Michael Heinrich
Journal of Ethnopharmacology
Read the Full Review
A copiously illustrated collection of stories, memoirs and reflections… as a testament, it is touching… an indispensable resource.
—Simon Ings
New Scientist
Albert Hofmann (January 11, 1906 – April 29, 2008) was a Swiss scientist known best for being the first person to synthesize, ingest, and learn of the psychedelic effects of lysergic acid diethylamide (LSD). Hofmann also was the first to isolate, synthesize, and name the principal psychedelic mushroom compounds, psilocybin and psilocybin… He authored more than 100 scientific articles and a number of books, including LSD: My Problem Child. In 2007 he was ranked a shared first place, alongside Tim Berners-Lee, in The Telegraph's list of 100 greatest living geniuses… Detailed, comprehensive, instructive, informed and informative, "Mystic Chemist" is a fascinating read and a highly recommended addition to academic, and community library 20th Century Biography collections.
—Midwest Book Review
Read the Full Review
Mystic Chemist does two things quite well that are largely lacking from other treatments of the topic. First and foremost, the authors always bring the story back to Hofmann. Their focus on Hofmann as a person—rather than solely focusing on the compound LSD—allows ample opportunity to discuss what Albert thought and felt, not only about LSD, but also with regard to his ideas about spirituality and science … The second thing that this book does well is that it compiles impressions about Hofmann directly from the numerous people who were close to the man over the course of his long life, allowing for an intimate portrait of the man to be painted … Mystic Chemist is a must read for anyone interested in the history of psychedelics.
—Jon Hanna
Erowid Online
Read the Full Review on Erowid.org
I cannot recommend this book enough! It's beautiful, well laid out with plenty of images, and presents so much information about the early days of psychedelic discovery (the 20 years before prohibition took hold in the late 60s). It came only only a week ago, hot off the presses and full of up-to-date information. A must read for psychedelic history geeks.
—Amber Magnolia Hill
Read the Full Review
Written by two of his close friends, Dieter Hagenbach and Lucius Werthmüller, the book brings Albert Hofmann to life and the reader deep into his adventure… Mystic Chemist: The Life of Albert Hofmann and His Discovery of LSD takes readers on a journey through the 20th century from Hofmann's mystical childhood experiences with nature in Switzerland; to his chemistry studies with Nobel Prize winner Paul Karrer in Zurich, through his discoveries of both LSD and psilocybin at the Sandoz Laboratory in Basel… Albert Hofmann was voted "greatest living genius" in 2007 by the Daily Telegraph.
—Many Hands Magazine
Read the Full Review
Much more interesting than a conventional biography, this book is a grand sweep of how his discovery affected civilization… Hofmann's influence, direct and indirect, embedded in a fully described cultural context has never been better reported. The book is also packed with images that added immeasurably to this reader's understanding of how much of what I value and respect worldwide has been touched and enhanced by Albert Hofmann's contributions, and his philosophical/scientific/mystical orientation. A must own and read and reread book.
—James Fadiman, PhD
Author, The Psychedelic Explorer's Guide: Safe, Therapeutic and Sacred Journeys
Mystic Chemist is a fitting tribute to one of the greatest innovators of the 20th century. In addition to its meticulous coverage of Albert Hofmann's 100 years on this planet, the authors have given their readers a marvelous panoply of LSD's impact on art, biochemistry, psychotherapy, and spirituality, Indeed, it is a book of wonders.
—Stanley Krippner, PhD
Professor of Psychology, Saybrook University
Albert gave us LSD and now Dieter and Lucius give us Albert in their profoundly important and timely biography, Mystic Chemist, The Life of Albert Hofmann and His Discovery of LSD. Dieter and Lucius tell an inspiring story of how Albert integrated psychedelic mystical experiences into his life, family and culture, suggesting that perhaps we can do so as well and avoid another backlash. As psychedelic research is dramatically expanding, Albert's life journey deserves to become more widely known. There is much to learn from this book and from Albert's example.
—Rick Doblin, PhD
Founder and Executive Director, MAPS
This book is more than a superb biography of Albert Hofmann, it's the story of LSD and pretty much covers everything of importance in the scientific, social, spiritual and
artistic realms that resulted from his epochal discovery.
—Michael Horowitz
Psychoactive Drug Historian, Editor of works by Aldous Huxley and Timothy Leary
The best compendium of the birth and transformative effect of one of the greatest discoveries ever made.
—Alex Grey
Visionary Artist
Albert Hofmann's discovery of LSD, the most potent mind-expanding substance ever found, was an event of multiple synchronicities – it occurred in 1943 in Switzerland, a neutral country, within months of the building of the atomic bomb – as if it was to be a kind of psychospiritual healing antidote to the mass death weapons. It occurred in a country with a centuries-long tradition of alchemy, the psychospiritual counterpoint to reductionist material science – and involved a previously unknown substance that could induce integrative expansions of awareness with profound implications for healing, for creative problem-solving, and for cosmological understanding. Albert Hofmann had the scientific and the spiritual insight to recognize the enormous significance of his discovery and spent the rest of his long life exploring it with an ever-widening international circle of fellow scientists, artists and visionary explorers. The authors of this biography have done a marvelous job of pulling together documentation and commentary, not only about Hofmann and LSD but also the socio-cultural and political upheavals of the 1960s, during which LSD and all mind-expanding drugs played an enormous role – and were made illegal. The story of LSD and its potential role in society is however far from over, as Hofmann himself also thought. Please read this book and stay tuned.
—Ralph Metzner, PhD
What a gift to humanity, history, and seekers of truth! Tears welled up spontaneously as I read so simply and factually the horrors of the perverted destruction of such marvelous scenes and such harassment and torture of so many wonderful, idealistic people. Having participated in some of those events the authors evoked so tenderly, I found their account brilliantly restrained, which makes those glories and horrors even more eloquent to the discerning.

Deepest congratulations on transmitting an extraordinarily complete account of one of the greatest men I ever knew and whose presence was a direct manifestation of brilliant function, profound being, and illuminated understanding.
—John Allen, FLS
Chairman, Global Ecotechnics Corporation Inventor, Biosphere 2
Mystic Chemist is a fitting tribute to one of the greatest innovators of the 20th century. In addition to its meticulous coverage of Albert Hofmann's 100 years on this planet, the authors have given their readers a marvelous panoply of LSD's impact on art, biochemistry, psychotherapy, and spirituality, Indeed, it is a book of wonders.
—Stanley Krippner, Ph.D.
Professor of Psychology, Saybrook University