The Biologist, the bi-monthly magazine produced by the Society of Biology reviewed John Allen's Me and the Biospheres.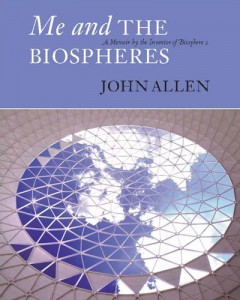 "I'm not surprised Allen's book was voted best autobiography of 2010 by the Benjamin Franklin Awards for independent publishing. He is the most amazing man I know. I've learned even more about him and his associates from this book – and what associates: from Konrad Lorenz and Buckminster Fuller to William Burroughs, Sir Ghillean Prance and Richard Schultes,"- Jack Cohen, The Biologist.
[ilink url="https://www.synergeticpress.com/wp-content/uploads/2012/07/Review_Vol59_no2.pdf" style="download"]View Full Review[/ilink]
See more from The Biologist on the Society of Biology web site.
© 2012 www.societyofbiology.org