September 11th, 12:30 pm, Seminar Talk @ The Linnean Society of London
Biosphere 2 was the world's first experimental laboratory for global ecology. Sir Ghillean Prance, working with NY Botanic Gardens and Kew Royal Botanic Gardens in London, was allocated to design Biosphere 2's unique rainforest biome, testing strategies important for preserving rainforest biodiversity. Dr. Mark Nelson was a member of the original 8 person biospherian crew for the daring 1991-1993 closure experiment. Biosphere 2 demonstrated important lessons relevant for improving our relationship with Earth's biosphere (Biosphere 1): the technosphere can be designed to support life without harming it; new roles for humans as atmospheric stewards; innovative bio-technologies to recycle wastewater and purify air; high-yield regenerative agriculture without use of chemicals set world records; humans as keystone predators, intervening to protect biodiversity; shared dependence on the biosphere overrides group tensions and subgroups.
UN Intergovernmental Panel on Climate Change
A recent landmark report from the United Nations unnervingly warns of a strong risk of global crisis as early as 2040. The report was issued by the Intergovernmental Panel on Climate Change and was written and edited by 91 scientists from over 40 countries analyzing more than 6000 studies. Their findings suggest that if we do not change our global economic system drastically in the next few years, and we keep continuing to let off large carbon emissions into the atmosphere as well as using coal as an energy source, we will begin to see the worsening of food-shortages, wildfires, the mass die-off of coral reefs as well as the beginnings of coastal flooding.
The Need for a New Direction
With the current paradigm of ecological catastrophe in mind, we find ourselves losing hope and it becomes increasingly more difficult to imagine a future in which we coexist symbiotically with our biosphere. Although the biospherians were sealed in the closed ecological framework of Biosphere 2, lessons learned from the experiment and teachings gained have escaped far beyond its physical structure, leaking out into the lives of its inhabitants and many that came into contact with it, encouraging them to live out a path aligned with planetary needs. The experiment's surprises underscored how much is still unknown about biospheres at large. Biosphere 2 caught the world's imagination, tapping into the desire of people to reconnect and forge a new relationship with our planetary biosphere. Its lessons are increasingly relevant in the Anthropocene era as we find ourselves desperately in search of a new direction.
____________________________________________________________________________________________________________
More About Dr. Mark Nelson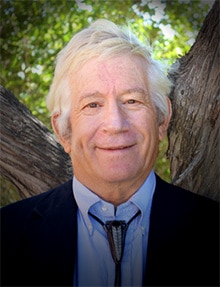 Dr. Mark Nelson is a founding member and Chairman of the Institute of Ecotechnics (UK/USA) which consults to innovative field projects in challenging biomes around the world. Such projects include the world city project, the October Gallery or the ocean biome project, the R.V Heraclitus. Nelson's research includes closed ecological systems, ecological engineering, restoration of damaged ecosystems and wastewater recycling. He was Direction of Space and Environmental Applications for Biosphere 2, and a member of the eight-person 'Biospherian' crew for the first two-year closure of the experiment, 1991-1993. His latest book, Pushing our Limits: Insights from Biosphere 2, tells of his experiences and lessons learned during his experimental enclosure. He is also the author of The Wastewater Gardener: Preserving our Planet One Flush at a Time, and Life Under Glass: The Inside Story of Biosphere 2 (with Abigail Alling & Sally Silverstone).
More About Sir Ghillean Prance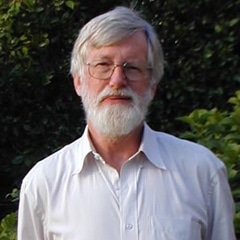 Sir Ghillean Prance FRS PPLS has conducted 39 expeditions to study the Amazon flora. He is a former Director of  Kew Royal Botanic Gardens, author of 24 books and monographs and extensive papers on the taxonomy of tropical plants, ethnobotany, and conservation. He was involved with the development of rainforest biomes at Biosphere 2 and at the Eden Project. Most recently, he worked at co-editor of the landmark academic volume, Ethnopharmacologic Search for Psychoactive Drugs: 50 Years of Research.