White Gold
White Gold is the diary of an American named John C. Yungjohann, recounting his journey through the Brazilian Amazon and the toilsome ten years of his life spent working as a rubber cutter there. The book is of major relevance today due to the economic and ecological developmental paths that we have begun to take on a societal level.
Within his diary, Yungjohann writes in detail about the flora and fauna particular to the Amazon at that time as well as his encounters with the various groups tribal Indians in that region. In particular, Jungjohann became increasingly close with the Yanomami Indians of which he relates their customs and traditions.
The Amazon Under Threat
With the days of the rubber boom long gone, new trajectories of economic exploit now threaten the Amazon. Brazil's new president, the recently elected Jair Bolsonaro has vowed to develop Brazil's powerful agribusiness sector, aiming to open up and allocate more rainforest to the production of beef and soya in order to meet sustained international demands. Further, Bolsonaro stated that he wanted to dissolve the Environmental Ministry, planning to merge it with the Agriculture industry, instead favoring the interests of those who have stakes in converting forest into farmland.
The Amazonian rainforest is the world's largest rainforest, sometimes referred to as the 'lungs of the Earth' because it is thought that more than 20% of the world's oxygen is produced there. Moreover, the Amazon is one of the world's most biodiverse regions and is estimated to be home of 390 billion trees, among them 16,000 different species, let alone being the tribal home of 1 million indigenous Indians.
The Preservation of Knowledge
Due to economic exploit, the ways of life of indigenous groups are on the verge of being lost, alongside many species, plants, and trees, having implications for the planet as a whole. Thus, it is important in today's quickly changing world to make efforts to preserve and deepen our knowledge about such biologically, culturally and economically rich areas of our planet. More than preserving knowledge, we need to make collective efforts to preserve its very existence.
About the Editor, Sir Ghillean T. Prance
---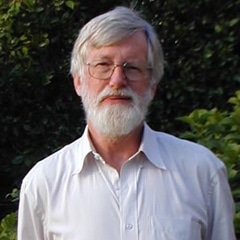 Sir Ghillean Prance FRS PPLS has conducted 39 expeditions to study the Amazon's flora. He is a former Director of Kew Royal Botanic Gardens in London, author of 24 books, monographs and extensive papers on the taxonomy of tropical plants, ethnobotany, and conservation. He was involved with the development of the rainforest biomes at the Biosphere 2 project and at the Eden Project. Most recently, he worked as co-editor of the landmark academic volume, Ethnopharmacologic Search for Psychoactive Drugs: 50 Years of Research.