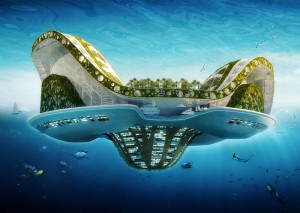 What is the 'nature' of technology?
While some people think that nature and technology are in fundamental opposition, and others rest in the assumption that all that is must be natural simply for having come into being, Synergetic Press author Christian Schwägerl explores the implications of "bioadaptation" as a symbiotic interweaving of technology and biospsheric systems:
Seen from the perspective of a future bio-technosphere, today's wasteful machines appear to be rudimentary organisms with outdated cycles in urgent need of improvement. Fuel-guzzling Porsches or SUVs, coal-fired power plants and persistent plastic seem to be old-fashioned leftovers from the Holocene, about as impressive as horse carriages and typewriters. Cars of the future would either decompose into material that boosts the environment or give way to other, networked kinds of transport. The guiding principle in this process might be called bioadaptation: using nature as a source to "breed" machines.
In this chapter excerpt from Schwägerl's "The Anthropocene: The Human Era and How it Shapes Our Planet," the author takes us on a visionary journey into inspiring and possible future grounded in a real-world dialectical synthesis of technology and nature. Read the Chapter excerpt 'Technature' on Realitysandwich.com here.