Changing Our Minds is one of the most comprehensive and up-to-date books on psychoactive substances, their socio-cultural trajectories of use over time and their place in contemporary society. Lucid, well researched and written, Don covers the global movement of scientifically-grounded exploration of how psychedelic drugs – such as LSD, MDA, MDMA, psilocybin, ayahuasca, ketamine and many others – have been utilized to treat conditions like PTSD, depression, addiction, and end-of- life anxiety.
In recent years, there has been a resurgence of research into the therapeutic potentials of these substances. Lattin details the body of these studies, but also works to move beyond the technical details of the science and research, making efforts to acquaint the reader with the plethora of compelling characters who have made it their life's task to help make others aware that these mind-altering, psychoactive substances can have positively meaningful, life-changing effects when used in an intentional, controlled manner.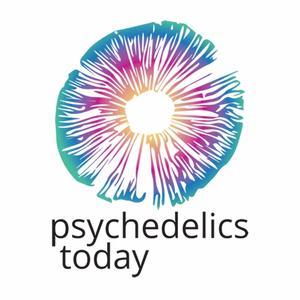 Psychedelics Today recently interviewed Don on the subject: 
In this episode of Psychedelics Today, Don explores psychedelic history, covering his personal experiences as well as the behind the scenes details that led to him writing his new book Changing Our Minds. 
Lattin is able to weave a multi-layered narrative, skillfully incorporating the numerous perspectives involved in today's dialogue on psychedelics, encapsulating insights from neuroscientists, psychologists, psychotherapists, spiritual practitioners and many more. He spans the landscape, covering territory from neuroscientists using LSD as a research tool to investigate the neural mechanisms behind consciousness; psychologists facilitating MDMA-assisted psychotherapy sessions; tech entrepreneurs in Silicon Valley micro-dosing LSD for cognitive and creative enhancement to consciousness explorers and spiritual practitioners using ayahuasca for their individual betterment.
Times are changing, and we have moved beyond the infamous 'War on Drugs' backlash response to the 1960s counter-culture. Many psychoactive substances are slowly on their way to being decriminalized, with the mental stigma and cultural baggage associated with psychedelics dissolving as they are becoming increasingly more accepted as tools for psychological, medical and spiritual growth.
Upcoming Author Event in California April:
SATURDAY, APRIL 28th 6:00-10:00pm – Join Don Lattin and other notable Bay Area authors at a Mad Hatters themed benefit cocktail party in order to raise money for the Walnut Creek Library. For more information and tickets, go to Walnut Creek Library Gala.
Praise for Changing Our Minds
Don Lattin's Changing Our Minds is far and away the best book on psychedelic use and research available today… Lattin not only fully describes the important trends in research, but includes valuable back stories of the major researchers, and why they have given so much of their professional lives to such risky endeavors. Now, when people ask me, is there one book I can read about the multiple dimensions of current psychedelic research, I can say, Changing Our Minds will give you everything you need. — James Fadiman, PhD, author of The Psychedelic Explorer's Guide: Safe, Therapeutic and Sacred Journeys
Changing Our Minds expertly explores the healing and spiritual journey catalyzed by psychedelic psychotherapy through the courageous voices of those who are pioneering the study of these treatments. An essential read for those interested in the expanding field of psychedelic research for therapeutic and spiritual uses, this volume lands at a crucial time during the re-emergence of psychedelic research as we approach the mainstream, scientific acceptance of psychedelic psychotherapy and the reintegration of the legal use of psychedelics into Western culture. — Rick Doblin, PhD., Founder & Executive Director of MAPS, the Multidisciplinary Association for Psychedelic Studies
About the Author:
Don Lattin is an award-winning author and journalist. His five previously published books include The Harvard Psychedelic Club, a national bestseller that was awarded the California Book Award, Silver Medal, for nonfiction. His feature articles have been published in dozens of leading magazines and newspapers, including the New York Times and San Francisco Chronicle, where Lattin worked as a staff writer for twenty years.