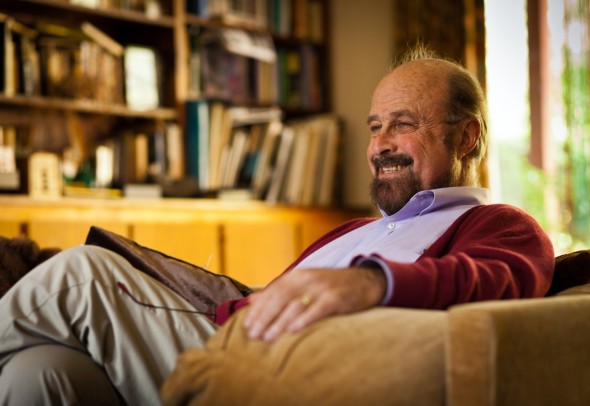 Sitting quietly in Santa Cruz, above a gentle ocean under a crisp spring sky, the cover of Zig Zag Zen gently undulating beside me, or so it seems.
          This book illuminates facets of a serious and often contentious argument in both Buddhist and psychedelic circles, and, as such, could have easily fallen into moralism with both sides' rantings thinly disguised as New Age faux nonjudgmental acceptance. Instead, the chapters are more like panes of colored glass, the whole collection forming a satisfying and illuminated whole. Moreover, it is rare when any book can be so much fun, especially when it is about psychedelics or Buddhist practice. For openers, it is filled with splendid art. Who but the editor and the folks at this press would assume that wonderful art should be part of the dialogue, and who better then Alex Grey to curate those sections?
          It used to be a big deal when an artist acknowledged that psychedelics had influenced their work. Thank goodness, we've moved past those days. The better question, posed here, is how does this art affect the viewer? As Alex says, some of the artists have not taken psychedelics and some have not ever meditated; yet each artist has made a descriptive commentary about the interaction between inner mind and outer reality.
          As for the interminable argument of the proper place and understanding of psychedelics in contemporary Buddhism, almost all the contributors show far more interest in grappling with real concerns rather than grandstanding for the inherent rightness of using psychedelics or the equally inherent rightness of not using them.
          For me, listening to Buddhists declaiming that the fifth precept is a strict prohibition against using these substances feels like lecturing to teenagers that they should not be sexual till marriage. Lecturing on how to use psychedelics wisely and well (which I do) is like asking a five year old with a bean in his hand not to stuff it up his nose. Very little of either of that here—a deep bow of gratitude.
          What the Zig Zag Zen contributors make clear is that each individual has a responsibility, if they wish to better understand their own mind, to determine what are the best practices for them at any given time. It's very hard not to push whatever we feel works for us on to everyone else. However, here, since both positions are well represented, readers will have no alternative but to think for themselves.
I love this book! I was fond of the earlier edition but this one, riddled with beauty, flecked with wisdom and containing an amazing number of relevant deeply personal stories is likely to remain recommended reading for the next few generations.
          Thanks Allan, thanks Alex for putting together this feast and festival of eye-candy, mind-candy and heart-candy.
  [su_spacer size="5″]
Note:  Near the end of this book there is a dialogue with Zen teacher, Kokyo Henkel, a very lively audience, (primarily serious practicing Buddhists, almost all with psychedelic experience) and me. When someone suggested Kokyo and I had opposed points of view, we both laughed. Perhaps that's why they let us in this book.
  [su_spacer size="5″]
James Fadiman, PhD, has been involved with psychedelic research since the 1960s. In his guide to effects of psychedelic use for spiritual (high dose), therapeutic (moderate dose), and problem-solving (low dose) purposes, Fadiman outlines best practices for safe, sacred entheogenic voyages. He is the author of
The Psychedelic Explorer's Guide
. You can read more at http://jamesfadiman.com/
 [su_spacer size="10″]
Here is a
link
to his video Sane Society.
 [su_spacer size="20″]