Author of What Has Nature Ever Done for Us? discusses the true value of Nature in a series of talks and book signings in Albuquerque, Santa Fe, San Francisco and Seattle
Click here for full calendar of events
Author, environmentalist, campaigner and advisor to His Royal Highness The Prince of Wales and various NGOs, Tony Juniper also works at the University of Cambridge, and for corporations and other organizations to build sustainable societies at both local and global levels. Juniper's best-selling environmental tome What Has Nature Ever Done for Us? is filled with eye opening facts about the true value of Nature.
Juniper is a guest blogger for the Guardian and The Huffington Post as well as several other online publications. To see more of his work and writing, visit his website www.tonyjuniper.com. Follow @TonyJuniper
"For too long now, the preservation of nature has taken a back seat to the rapid progress and profit of the economy … the main reason we need to protect nature is not an environmental reason, it's to keep the economy going. This book is Juniper's attempt to bring the ecology versus economy debate into the mainstream for the first time … instead of delivering his message through overly technical explanations or experimental findings, Juniper establishes and defends his argument through riveting and accessible anecdotes that display just how important environmental balance is to a booming economy." -Craig Manning, Independent Publisher
"One of those rare books that will change how we see the world," -Michael Brune, Executive Director, Sierra Club.
"Tony Juniper's extraordinary book tells a powerful story that all people need to understand: Humanity needs nature to thrive. As an urban society we have lost sight of the connections between seemingly unconnected processes of the natural world and the security of our foods, our water flow,our health and our happiness. Tony Juniper captivates with his anecdotes and his examples. Read the book…It will open your eyes to unseen connections that shape our lives and determine our wellbeing," -Peter Seligmann, Chairman and CEO, Conservation International.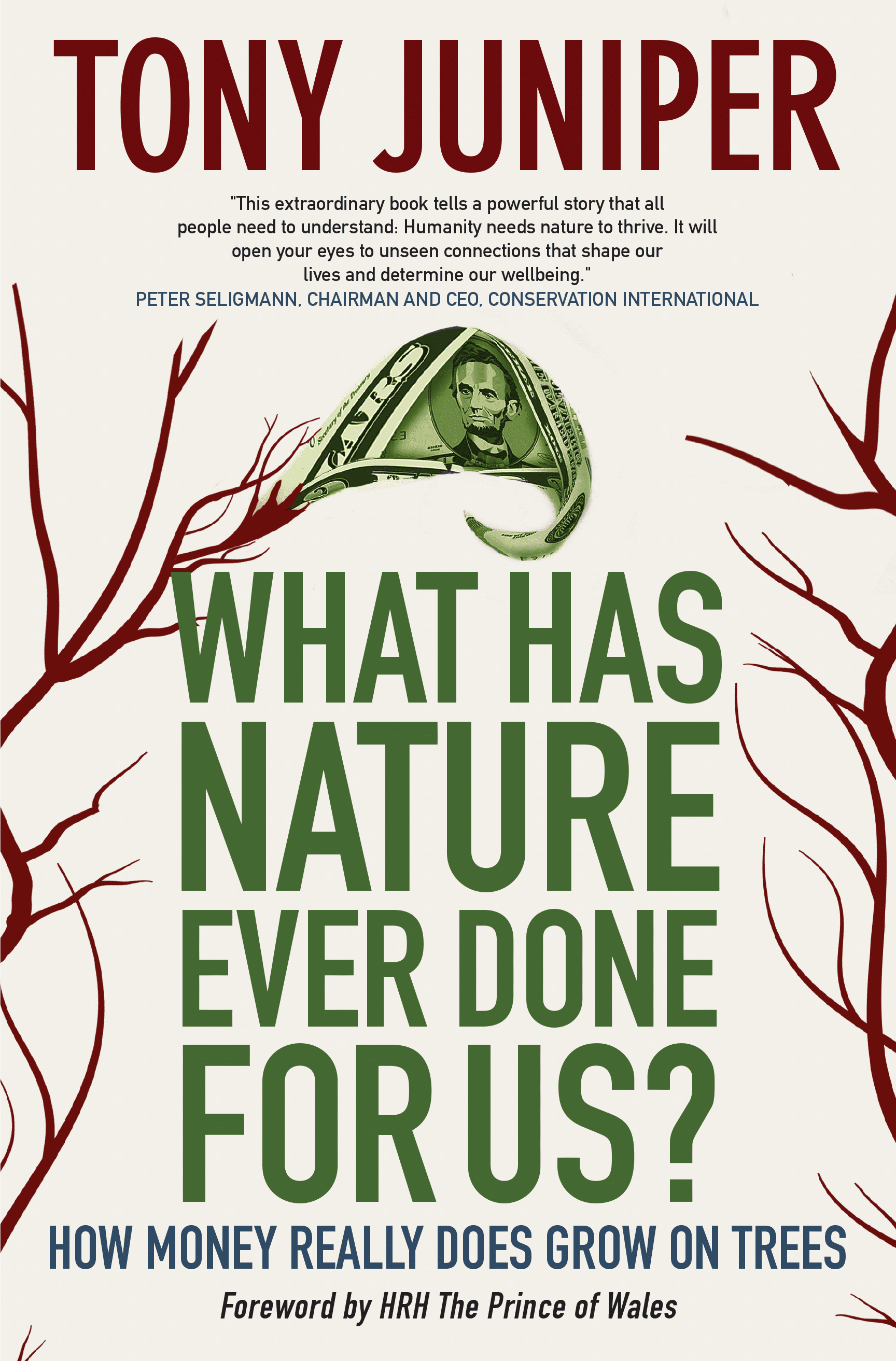 Dates and Locations:
Click Here for Full Calendar of Events
[fourcol_one]JULY 21 – Albuquerque
JULY 29 – San Francisco[/fourcol_one]
[fourcol_one]JULY 22 – Santa Fe
JULY 30 – San Francisco[/fourcol_one]
[fourcol_one]JULY 23 – Santa Fe
JULY 31 – Seattle[/fourcol_one]
[fourcol_one_last]JULY 26 – Emeryville
AUGUST 1 –  Seattle[/fourcol_one_last]