Extinction Rebellion: A Call for Direct Action
In response to the global climate crisis, Extinction Rebellion has emerged as a direct action movement. Originally a UK based initiative, Extinction Rebellion began on 31st October 2018 when a small group of individuals gathered together on Parliament Square in London to make a 'Declaration of Rebellion' against the UK Government. Anticipating only a couple of hundred people to attend, organizers were surprised by the 1500 that gathered to peacefully protest for the climate crisis.
Encouraged by the show of solidarity, the movement quickly gained momentum with protests springing up all throughout the UK. In the weeks that followed, a group of 6000 converged to block five major bridges across the Thames river whilst others superglued themselves to the gates of Buckingham Palace to read letters to the Queen. Naturally, these protests generated huge national and international publicity, with thousands of people around the world finding Extinction Rebellion's message to be resonant. There are now groups forming in countries far and wide, with people of all nations banding together to take action while we still have a chance. At Synergetic Press, we want to encourage this movement. Here are links to key talks and networks to help you get involved.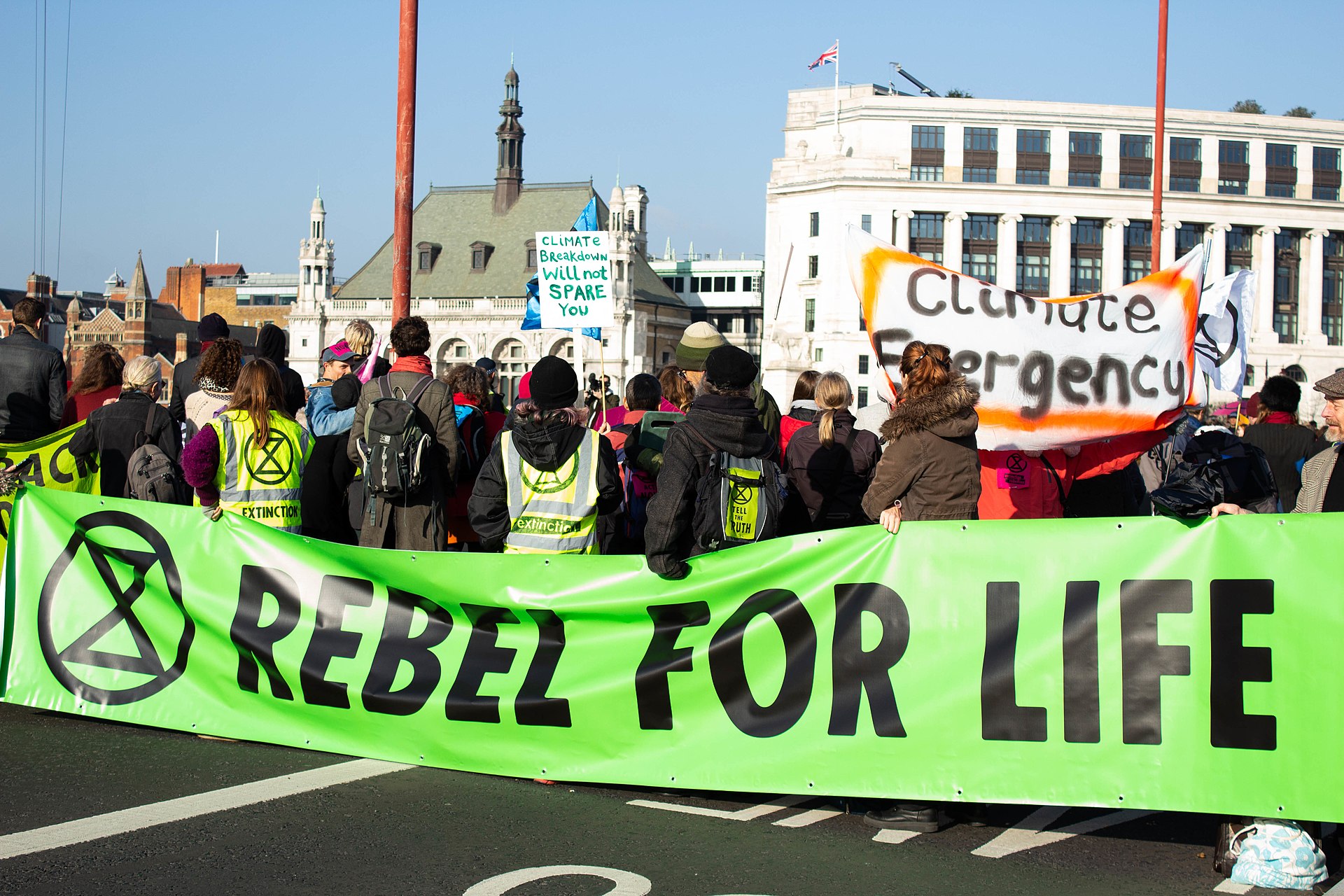 Protestors at the Extinction Rebellion Protest in Blackfriars London November 2018 via Wikicommons
Extinction Rebellion's occupation of Waterloo Bridge, London during the International Rebellion, April 2019
Extinction Rebellion stated their mission as follows: '
"To spark and sustain a spirit of creative rebellion, which will enable much-needed changes in our political, economic and social landscape. We endeavor to mobilize and train organizers to skillfully open up space so that communities can develop the tools they need to address Britain's deeply rooted problems. We work to transform our society into one that is compassionate, inclusive, sustainable, equitable and connected."
Greta Thunberg & Youth Climate Action
Teenage climate campaigner, Greta Thunberg, gave a speech at the recent Extinction Rebellion protest at Marble Arch, London, April 21st, 2019, expressing her solidarity with protesters in their mission to combat the climate crisis. In her speech, Greta made an appeal to the 'politicians and people in power', imploring for urgent action to be taken:
"We are now facing an existential crisis, the climate crisis and ecological crisis which have never been treated as crises before. They have been ignored for decades and for way too long the politicians and the people in power have gotten away with not doing anything. We will make sure that politicians will not get away with it for any longer."
Greta first came to attention in the media when she initiated the 'School Strike 4 Climate' movement in November 2018 in which students gathered together outside of the Swedish Parliament in Stockholm to protest for their right to a better future. After her participation in the United Nations Climate Change Conference (COP24), she made her way into international media and now serves as a source of inspiration for all, championing a global movement to reduce carbon emissions. Earlier this year, March 15, 2019, an estimated 1.4 million students in over 100 countries around the globe joined Greta's call to strike school and band together in the name of the climate.
Follow Greta on Twitter @GretaThunberg, or Facebook @GretaThunbergSweden.
This is an Emergency: The Urgency to Act Now
Over the last century, industrialized human civilization has irrevocably upset the natural balance of life, and as a consequence, our planet is facing the largest rate of extinction since the loss of the dinosaurs 65 million years ago. We are now living the 6th largest mass extinction, with the rapid loss of species estimated to be between 1000 and 10,000 times higher than the natural extinction rate. It is thought that many current life forms could be wiped out by the end of this century, with multiple species disappearing before we even get the chance to learn about them.
No puns intended when we say that 'this is only the tip of the iceberg.' Human activity on the planet has caused global temperatures to rise. The UN Intergovernmental Panel on Climate Change (IPCC) released the Special Report on Global Warming of 1.5 °C which unnervingly warns of a strong risk of global crisis as early as 2040. The report was written and edited by over 90 scientists from over 40 countries analyzing more than 6000 studies. Their report suggests that if we do not reform our global economic system drastically in the next few years, and we keep continuing to let off large carbon emissions into the atmosphere as well as using coal as an energy source, we will begin to see the worsening of food-shortages, wildfires, the mass die-off of coral reefs as well as the beginnings of coastal flooding.
Curious to learn how much hotter your hometown is compared to when you were born? The New York Times has developed an interactive resource which demonstrates how much warmer your hometown has become throughout your lifespan.
There is an urgency to act whilst we still have the opportunity to. As a species, we can no longer ignore what the science keeps telling us. The solution to combating the devastating impacts of anthropogenic activity to life on Earth, lies in banding together and taking collective action to reduce our carbon emissions, improving our carbon absorption and finding methods of drawing and locking carbon back into the Earth once more.
Find out how you can do more to individually reduce your carbon emissions and care for the environment in our last blog post for Earth Day 2019.
Join the Rebellion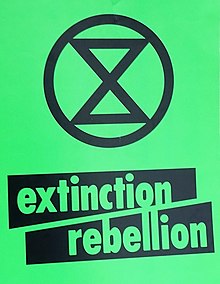 Extinction Rebellion is an international direct action movement that uses non-violent civil disobedience to achieve radical change in order to minimize the risk of human extinction and ecological collapse. They demand that governments should tell people the truth about the ecological crisis. Further, putting pressure on them to work towards zero emissions and a drawdown by 2025 as well as the establishment of participatory democracy.
Interested in getting involved? Find out about Extinction Rebellion events through