Earth Day 2019 & Protecting Our Biosphere
Earth Day began on April 22nd, 1970, as millions of people took to the streets to protest the negative impacts of 150 years of industrial development. Earth Day offers an important opportunity for us to acknowledge the relationship between humanity and the earth.

Earth Day now serves as a day to reflect and cultivate awareness for the responsibility that we have towards our planet and the interconnected web of life that it sustains. It is similar to Mother's Day in that it involves the cultivation of gratitude for the Source, Mother Nature, which gifted us with this precious life. However, it also encourages us to come together, get creative, and start enacting change.
The national theme of Earth Day this year is 'Protect Our Species'. Human activity on the planet has irreversibly upset the balance of life and, as a consequence, the planet is facing the largest rate of extinction since the loss of the dinosaurs at the end of the Cretaceous period 65 million years ago. Unlike the fate of the dinosaurs, the extinction of species today is a result of human activity rather than of a force of Nature.
The Anthropocene Era
In our industrialized, globalized paradigm we have become increasingly disconnected from the natural world at our own peril, with the problems being numerous and multifaceted. Ecologically speaking, we live in turbulent times with the Anthropocene era being one of rapid change. We currently inhabit a world where our oceans are filled with plastic, a world where the problems of deforestation and climate change are becoming a looming reality, a world undergoing a dramatic loss of biodiversity, with new problems arising every day.
From Micro-to-Macro; You Make a Difference
Getting stuck in sentiments of hopelessness and disempowerment, while feeling that our voices and actions do not matter, is all too easy. However, Earth Day offers the opportunity to reflect on our actions and implement changes that enable us to carve out a symbiotic paradigm between our species and the biosphere.
In line with the words of the great primatologist, Jane Goodall, we need to recognize that the choices we make have an impact and that what we do in our personal lives makes a difference on a global level:
"You cannot get through a single day without having an impact on the world around you. What you do makes a difference and you have to decide what kind of a difference you want to make."
To help you along the way, we have included two simple things that you can implement into your life on a daily basis as methods to combat this ecological crisis:
1. Boycott single-use plastics:
Plastic was invented in 1907 and popularized in the 1960s as a high-density polyethylene that was inexpensive to manufacture. Its inventors could have not predicted its catastrophic effect on our Biosphere and the biomes within it. Plastic is a major threat to our environment, with plastic pollution being particularly problematic to aquatic life.
The problem with plastic is that it does not biodegrade, instead breaking down into microplastics which are consumed by other organisms. In recent years, there have been numerous cases reported in which whales have washed up ashore dead due to the ingestion of plastic. Moreover, plastic ends up in the digestive systems of smaller organisms like fish which inevitably end up in our food chain.
Although it can be difficult to boycott plastic altogether, we can take small actions on a daily basis to minimize our consumption. For instance, remembering to bring a reusable bag or reusing one we already have, saying no to straws, sourcing environmentally friendly toothbrushes, owning a reusable water bottle, buying biodegradable bin liners, bringing a food container and buying plastic-free cosmetics all make a huge difference.
A report from the World Economic Forum calculated that if plastic production continues at its current rate that there will be more plastic in the ocean, pound for pound, than fish by the year 2050. Reducing our plastic consumption and making informed, sustainable choices is one of the most effective ways to protect our species.
2. Eating less & better quality meat:
A report by the United Nations' Food and Agriculture Administration in 2013 found that livestock and poultry make up roughly 14.5% of anthropogenic greenhouse gas emissions, estimated as 100-year CO2 equivalents. Methane has a global warming potential estimated to be 35 times that of an equivalent mass of carbon dioxide.
According to the World Wildlife Fund, in the Amazon "around 17% of the forest has been lost in the last 50 years, mostly due to forest conversion for cattle ranching." The Amazonian rainforest is the world's largest, sometimes referred to as the 'lungs of the Earth' because it is thought that more than 20% of the world's oxygen is produced there. Moreover, the Amazon is one of the world's most biodiverse regions. It is estimated to be home of 390 billion trees, among them 16,000 different species, and is the tribal home of 1 million indigenous people.
Cattle ranching alongside the production of soya as cattle feed is a major contributor to deforestation, the displacement of indigenous groups, and the destruction of entire ecosystems. Moreover, the production of factory-raised cattle is often associated with toxic fertilizers and pesticides, resulting in an even more damaging carbon footprint.
These crucial forests are not only incredibly biodiverse but also serve to absorb carbon dioxide and have a cooling effect on the earth. In order to protect them, it is important for us to be aware of the source of our meat. Grass-fed cows have a symbiotic relationship with the land that they graze, clearing pastures to encourage new plant growth and helping build productive soil with nutrient-rich compostable manure. Fertile soil helps to keep carbon monoxide at bay, decreasing methane emissions.
Producing one calorie of meat requires nearly twenty times the amount of energy as one plant calorie. Thus, by cutting down on meat consumption and sourcing locally raised, grass-fed meat we can reduce the carbon footprint of the planet drastically.
To help you deepen your understanding of our beloved planet, we are offering 25% on all books in the field of ecology & sustainability. Browse titles here.
Get Involved!
Local Events this Earth Day 
Earth Day Celebration in Santa Fe's Railyard Park, April 27th @ 12:00-4:00 PM
Join the Railyard Park Conservancy in for a free day of learning, games, workshops and family-friendly fun!
Enjoy an illuminating day in the sun at Santa Fe's award-winning green space, The Railyard Park, to celebrate the Earth and local biodiversity in honor of 2019's national Earth Day theme: Protect our Species.
We will be joining together to learn about the unique biodiversity of New Mexico and its treasure trove of plants, animals, and geology with a number of interactive activities. Workshops include: making seed balls with the SFPS Sustainability Program, learning how to plant a native garden with the SF Botanical Garden, and learning about local dairy production with Camino de Paz School, just to name a few.
Keep up to date with the Railyard Park's cool and interesting events through their Facebook @railyardpark or webpage.
Earth Day Cleanups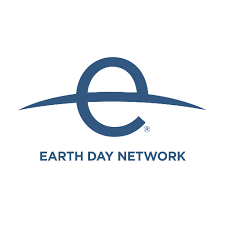 The Earth Day Network is coordinating volunteer cleanups across the US for Earth Day 2019. They are working with grassroots organizations and community members to clean up green spaces, urban landscapes, and waterways. With cleanup locations in cities across the U.S., the Earth Day 2019 Cleanup will build an army of volunteers and make a tangible impact on waste in our environments.
Find a cleanup near you! Learn more about Earth Day Network events @EarthDayNetwork.