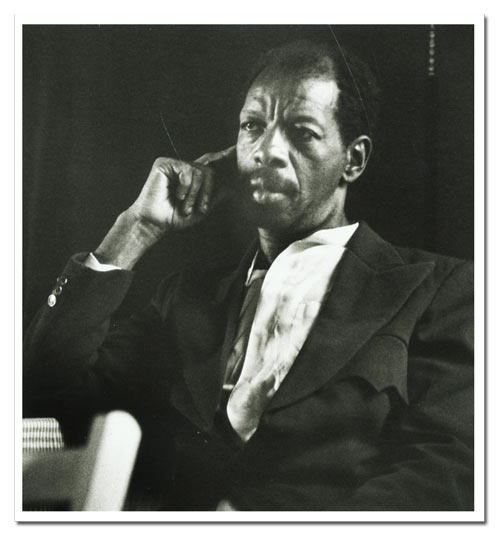 Our dear friend Ornette Coleman passed away on June 11. Our condolences go out to his son, Denardo, and extended family in this time of loss. We will always remember the delight and inspiration that he and his music brought us over the years.
The video below is a clip from the award-winning documentary Ornette… Made in America, featuring the opening celebration for the Caravan of Dreams Performing Arts Center  in the city of Coleman's birth, Fort Worth, Texas. The city of Fort Worth welcomed back their native son with a mayoral proclamation of September 29, 1983 as "Ornette Coleman Day," and Coleman was presented with a key to the city. On that night, Caravan of Dreams opened with Ornette and Prime Time on stage, while dancers twirled around the cameras in this film directed by Shirley Clarke. (Courtesy of Global Ecotechnics)
[su_youtube url="https://www.youtube.com/watch?v=vZP_KNCm2yQ" width="360″ height="280″]
And we leave you with a poem by his friend, Johnny Dolphin.
Ornette Coleman's Manhattan
Ship searching out cross-currents,
Myself stalking this big city
Ornette and me circling higher in simple talk
Until words turn prayer flags
Whipped into tatters on passes between peaks
While music shatters into microtones
Leading captured melodies into ancient slavery.
My poems are your saxophone
Your sax reads my reading;
Words and music make mad lucinations
Navigating existence into pulse.
You threw away keys,
I threw away logics,
We honed our intuition
Rapping in an old warehouse pad.
Our Apollonian attractors dive,
Nitroxed in gaudy Dionysian reefs.
Trip of trips
Stately fandango
Cold sober in every drunken gene,
While sweet potato pie
Concentrates our eye.
From: Off the Road: Poetry 1989-2000