Join Allan Badiner, Rick Doblin, Robert Forte and Daniel Pinchbeck in a rare London gathering for a book signing to celebrate the UK launch of Zig Zag Zen: Buddhism and Psychedelics.

This new edition of Zig Zag Zen: Buddhism and Psychedelics  has evolved from the landmark anthology that launched the first inquiry into the ethical, doctrinal, and transcendental considerations at the intersection of Buddhism and psychedelics.
Featuring original essays by Ralph Metzner and Brad Warner; exciting interviews with James Fadiman, Kokyo Henkel, and Rick Doblin; and a discussion of ayahuasca's unique influence on Zen Buddhism by David Coyote; all of which have been carefully curated to extend the original inquiry of authors Joan Halifax Roshi, Peter Matthiessen, Jack Kornfield, Ram Dass, Terence McKenna, Rick Fields and others.
Zig Zag Zen also features artwork contributions from Android Jones, Sukhi Barber, Ang Tsherin Sherpa, Amanda Sage, as well as Robert Venosa, Mark Rothko, Robert Beer, Francesco Clemente, and the pioneering visionary artist Alex Grey.
[su_spacer]
Zig Zag Zen is a must read for anyone who is concerned about the future of Buddhist practice.
Robert Thurman, Chair of Indo-Tibetan studies at Columbia University
[su_spacer]
WATKINS BOOKSTORE
19-21 Cecil Court
London WC2N 4EZ
Nearest Tube:
Covent Garden/Leicester Square
Thursday, 9 July
6:30 pm
Zig Zag Zen: Buddhism and Psychedelics
ISBN: 978 0907791 61 4
Hardcover $38.95 304 pages
7 x 9 inches
40 Color Plates (also available in eBook)
Available in the UK through Deep Books, Ltd.
[su_spacer]
Zig Zag Zen is a treasure trove: inspiring, frightening, powerful, funny, eye-opening, and a source of great wisdom on a subject that our society finds endlessly confusing.
Mark Epstein, MD, author of Thoughts Without a Thinker and Going on Being
 An extraordinary ride and guide down the corridors of the mystical psychedelic inward journey that will be of great interest and value to any serious explorer of spiritual insight. The zigzag is not for the straight and narrow.
Ganga White, author of Yoga Beyond Belief, founder of the White Lotus Foundation
Psychedelics opened my Doors of Perception, and Zen Buddhism has helped to keep them open.
John Densmore, author of New York Times bestseller Riders on the Storm and The Doors: Unhinged
 Zig Zag Zen challenges Buddhists to acknowledge their psychedelic legacies, while confronting
the duality undermining any chemically dependent spiritual path.
Douglas Rushkoff, author of Ecstasy Club, Exit Strategy, Playing the Future and Coercion
 Zig Zag Zen shines by its fairness: it faces the Zig and the Zag. That's Zen at its best.
David Steindl-Rast OSB, author of Gratefulness: The Heart of Prayer
 About the Speakers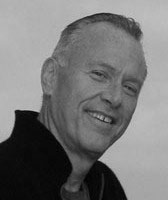 Allan Badiner is the editor Zig Zag Zen: Buddhism and Psychedelics (Synergetic Press), as well as two other books of collected essays, Dharma Gaia: A Harvest in Buddhism and Ecology (Parallax Press, 1991) and Mindfulness in the Marketplace: Compassionate Responses to Consumerism (Parallax, 2002). Allan is a contributing editor of Tricycle magazine, and serves on the board of directors of Rainforest Action Network, Threshold Foundation and Project CBD. He has been a student of Zen Master Thich Nhat Hanh for more than 25 years.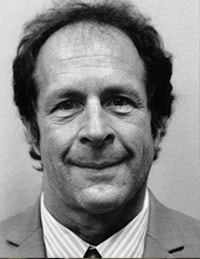 Rick Doblin, PhD, is founder and executive director of the Multidisciplinary Association for Psychedelic Studies (MAPS). His undergraduate thesis at New College of Florida was a twenty-five-year follow-up to the classic Good Friday Experiment. He wrote his doctoral dissertation (in Public Policy from Harvard's Kennedy School of Government) on the regulation of the medical uses of psychedelics. His professional goal is to help develop legal contexts for the beneficial uses of psychedelics and marijuana and eventually to become a legally licensed psychedelic therapist.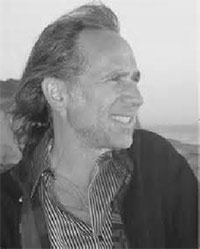 Robert Forte, AMRS, is an independent scholar, writer, and editor, who studied the history and psychology of religion at the University of Chicago Divinity School. He is the editor of Entheogens and the Future of Religion; Timothy Leary: Outside Looking In, and the twentieth anniversary edition of The Road to Eleusis, by R. G. Wasson, Albert Hofmann, and Carl A. P. Ruck. He is currently a faculty member of the California Institute of Integral Studies, Transformative Studies. He served on the board of directors of the Albert Hofmann Foundation and has been president of the Church of the Awakening since 1985.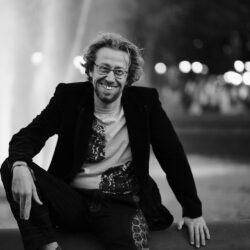 Daniel Pinchbeck is author of Breaking Open the Head and 2012: The Return of Quetzalcoatl. In May 2007, Pinchbeck launched Reality Sandwich. He is the executive producer of Postmodern Times, a series of web videos presented on the iClips Network, and co-founder of Evolver.net, an online social network. His life and work are featured in the documentary 2012: Time for Change, featuring interviews with Sting, David Lynch, Barbara Marx Hubbard, and others.