Written by Alessandra Campos-Miller, MA
The documentary film, Dark Star: H.R. Giger's World, filmed one year before his death in May of 2014, provides an intimate portrait of the life and work of revolutionary artist of the subconscious, H.R. Giger.
The film takes the viewer on a spectral journey, drawing us irresistibly into Giger's inner world. The work of Hansruedi, as he his affectionately called by his friends and family, is traced from the perinatal through his childhood, youth, adulthood, and present. The work of H.R. Giger is deeply connected to the subconscious and to the personal experiences with darkness and fear that Giger had throughout his life. Carmen Maria Scheifele Giger, H.R. Giger's wife, eloquently describes the connection between his work and the deep levels of our subconscious, saying "You see his pictures and you feel like you've known them forever. They represent the deepest depths of our souls."
Dr. Stanislav Grof, whose book HR Giger and the Zeitgeist of the Twentieth Century is seen being prepared for publication at Giger's home, further explains Giger's connection to the subconscious. Grof guides the viewer through Giger's "Ghost Train," which recreates the perinatal journey in ride form. The ride features a train car which guides the rider through tunnels of lush plant life, flesh, blood, stony fetuses, mechanical bodies, and feminine anatomy.
The ride had been a dream of Giger's in his childhood, which Grof explains by stating that Giger clearly represents the "dark areas related to the trauma of birth which we have never consciously processed."
The documentary features never-before-seen artwork, beautiful descriptions of Giger's work by his loved ones, the opening of the H.R. Giger Museum in Switzerland, and even dedicates screen time to the mischievous prowlings of Giger's cat, Müggi III. Devotees of Giger's work, along with those who are new to the visionary work of this influential artist, will appreciate the loving treatment that is given to his life and work in Dark Star: H.R. Giger's World.
Dark Star: H.R. Giger's World is available to stream on Netflix. Stanislav Grof's HR Giger and the Zeitgeist of the Twentieth Century is available for purchase via Synergetic Press.
[su_row]
[su_column size="1/2″]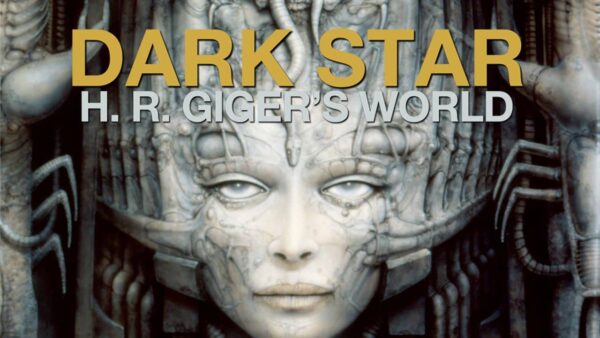 [/su_column]
[su_column size="1/2″]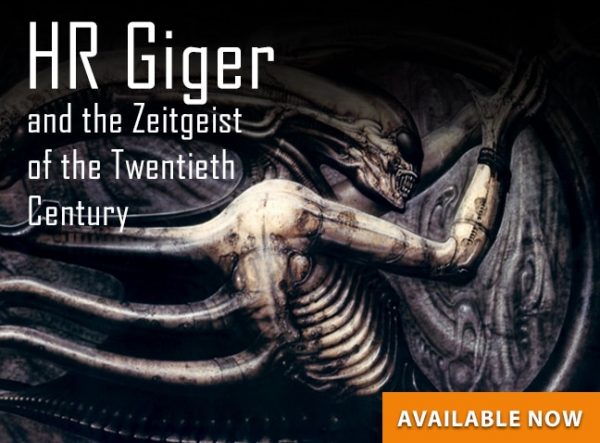 [/su_column]
[/su_row]