Join the Launch of Ayahuasca Reader!
Join us in supporting the launch of our newest book, Ayahuasca Reader, and a educational outreach initiative designed to spread awareness and understanding on this important plant medicine and visionary vine. Ayahuasca Reader is the most comprehensive and authoritative source of information about ayahuasca, a healing plant used for millenia by shamans in the Amazon basin that has in recent years been gaining popularity for its positive benefits to physical health and spiritual growth.
Inside the pages of this magical text you'll travel with dozens of adventurers, anthropologists, artists, shamans, scientists and poets on a journey to remote regions of the Amazon and to the far reaches of the human psyche.
"A wonderful book of vivid reports, illuminating every aspect of Ayahuasca's own world, covering all that matters about these plant spirits and their worldwide impact. This book's poetry and scope led me to honor, as never before, the gifts we are offered from the proper use of these plants."
–James Fadiman, PhD, psychologist, researcher and author, The Psychedelic Explorer's Guide
New Edition: Ancient Stories, Breakthrough Research
The new edition of the Ayahuasca Reader features many distinct voices of the global ayahuasca movement: the researchers conducting clinical studies on its healing effects, the painters depicting the ineffable experience with visionary images, the indigenous people carrying the wisdom of ancestral traditions, and the stories of how ayahuasca has opened these individuals to their connection with the natural world and their true selves.
"Ayahuasca has a very insistent message. It's one of those universals that almost everyone who drinks the brew sooner or later reports. It's about the sacred, magical, enchanted, interconnected, infinitely precious nature of life on earth, and the interdependence of material and spiritual realms." –Graham Hancock from the Reader
The Ayahuasca Reader is a five-part anthology which shares myths passed down over generations of Amazonian healers, personal testimonies of encounters with Amazonian cultures, a selection of hymns and texts from the religions using ayahuasca as a sacrament, writings from well-known figures in the literary world on the lasting influence of their experience, and a section of transcendental visionary color art to further illuminate our understanding of ayahuasca. This comprehensive collection of writings has been expanded with a new section of ayahuasca inspired art and other resources to draw readers even deeper into the mythic mysteries of the Amazonian brew that has been gaining attention around the world.
Leading Voices from Traditional and Contemporary Culture
The texts chosen for this book include translations from nearly a dozen languages, representing the voices of many different Amazonian peoples and the diversity of their cultural approaches to working with ayahuasca. Contributors include legendary scholars of Amazonian plant medicine such as Wade Davis, Dennis McKenna, and Richard Spruce; cultural icons like Allen Ginsberg and recognized shamans and spiritual leaders such as Raimundo Irineu Serra, Fernando Payaguaje, and Alberto Prohaño. This new edition also includes essays from prominent visionary figures including Graham Hancock, Alex Grey, Jeremy Narby, Susana Bustos, Michael Winkelman, and others.
The Ayahuasca Reader provides a well-rounded introduction to plant medicines, Amazonian indigenous cultures, and psychedelic/entheogenic journeys, while also offering extensive information on the effects and experience of ayahuasca, the cultural context from which its preparation and use has emerged, and its blossoming impact worldwide.
"Given the plethora of publications on ayahuasca, it is sometimes difficult to know which are the worthiest. That being said, the Ayahuasca Reader is a classic."
   –Mark Plotkin, PhD, ethnobotanist, Founder & Director Amazon Conservation Team
Sharing the Wisdom of this Rainforest Medicine
Synergetic Press is mounting a global publishing an educational outreach campaign about ayahuasca, because at this critical juncture in time as we are seeing a remarkable increase of interest in this mysterious and undeniably powerful rainforest medicine. More people are beginning to discover the many benefits of this traditional brew, including the treatment of conditions ranging from Alzheimer's and Parkinson's to PTSD and depression.
But at the same time that Western doctors and researchers are taking note of its potential for humanity, the very cultures and rainforest environment where it came from continue to be threatened and we are at risk of losing irreplaceable knowledge as well as the healing plants themselves.
Thanks in Advance for Your Support!
We can't do it alone. We're counting on you to share this vision with us and support the movement for greater consciousness and connection with the Earth.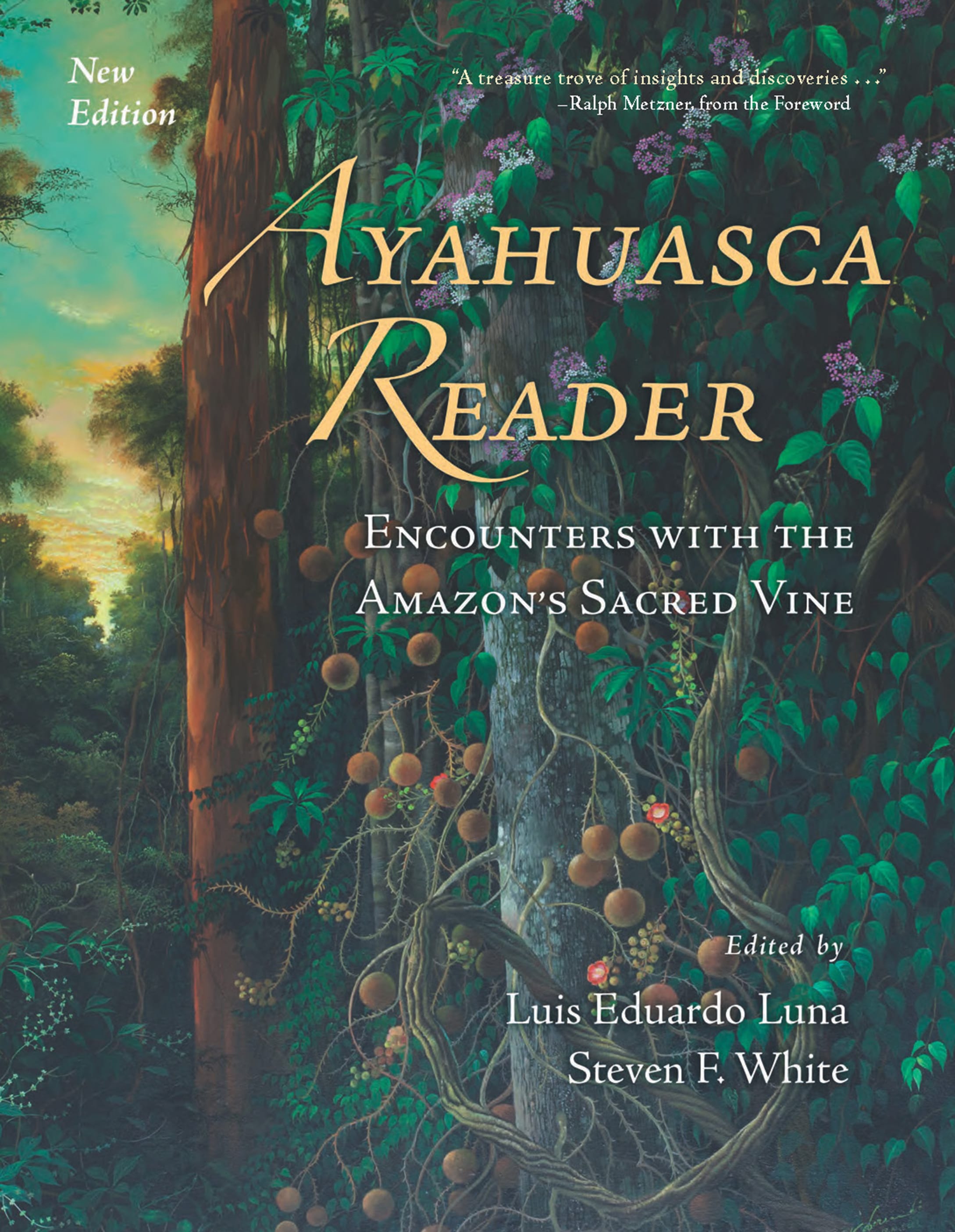 Get your own copy of the Ayahuasca Reader, explore our other incentives, and find the level of support that works for you! And please share this with any friends or colleagues who you feel will also appreciate this initiative. https://www.indiegogo.com/projects/ayahuasca-reader-encounters-with-the-healing-vine