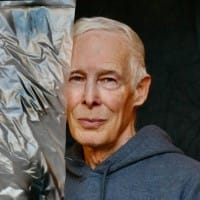 William Leonard Pickard
---
Alleged by United States federal agencies to have produced "90% of the world's LSD," William Leonard Pickard is a former drug policy fellow at Harvard's Kennedy School of Government, a research associate in neurobiology at Harvard Medical School, and deputy director of the Drug Policy Analysis Program at the University of California, Los Angeles (UCLA). 
As a researcher at Harvard in the 1990s, Pickard warned of the dangers of a fentanyl epidemic, anticipating its deadly proliferation in the illicit drug trade decades before the current opioid crisis. Pickard's predictions and recommendations for prevention have been acknowledged as prescient by organizations like the RAND Corporation.
In 2000, Pickard was convicted of conspiring to manufacture and distribute a massive amount of LSD, and served 20 years of two life sentences, during which time he wrote his debut book, The Rose of Paracelsus: On Secrets and Sacraments, using pencil and paper. Pickard was granted compassionate release in 2020.  Presently, he is a senior advisor for the biotechnology investment firm JLS Fund and the Fireside Project.