Description
With your purchase you will:
Receive a complimentary hard copy of the Regenerative Landscaper
Have an opportunity to have your copy signed by the author, Erik
Hear an excerpt of one of Erik's favorite chapters from the book
Mingle with other permaculture and regenerative landscaping enthusiasts
Enjoy one of the world's best Farm to Table restaurants right here in Berkeley, CA
For an additional fee, locally sourced pizza, beer, salad, and wine will be available.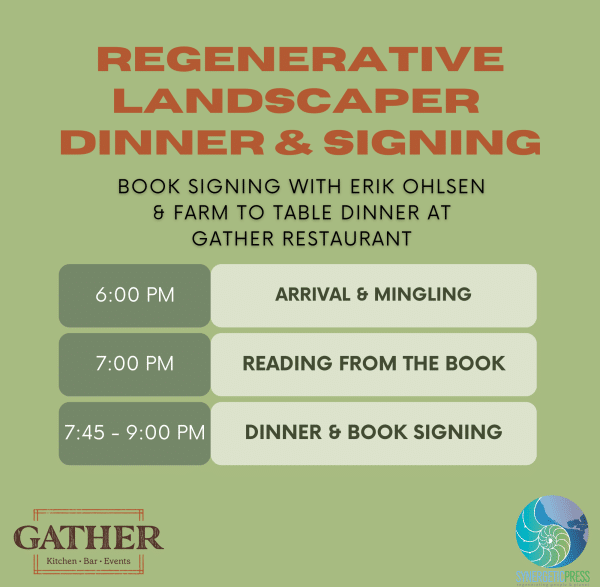 An awe-inspiring guide that weaves together permaculture design, food resiliency, climate adaptation, community organizing, and indigenous wisdom that you can implement in your own backyard. This book has been crafted for beginner gardeners and large scale permaculturists alike. It is a step-by-step manual starting from your landscaping ideas and ending with seeds and trees confidently planted.
For any questions please email chloe@synergeticpress.com