The Bear is My Father:
Book Launch Celebration Event
February 27th, 2022
Virtual livestream event with Author Reginah WaterSpirit & Others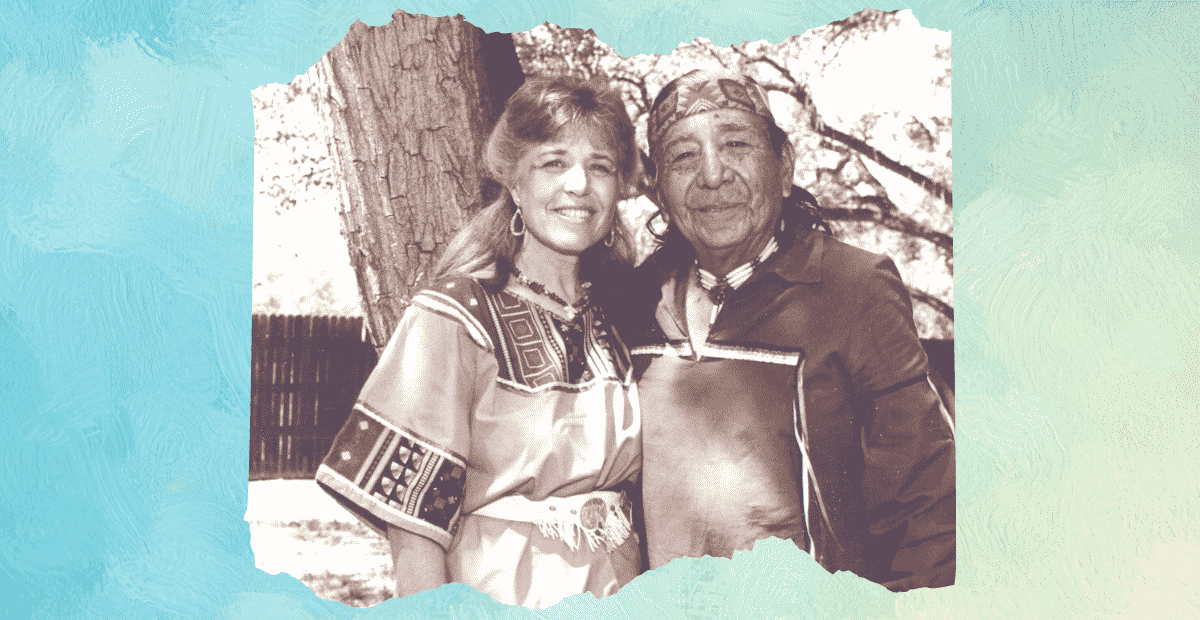 Register for this free livestream event below
Join us in celebrating the launch of The Bear is My Father.
Event Details
Sunday, February 27th, 1 – 3 p.m. MST
(12 – 2 p.m. PST, 2 – 4 p.m. CST, 3 – 5 p.m. EST)
This livestream event will be held on Zoom and will include storytelling, prayers, poetry and a Q+A session with author Reginah Waterspirit.
Speakers, guests, moderator
Featuring Reginah WaterSpirit – Artist/Children's Art teacher/Voice Dialogue facilitator/co-author and medicine helper and spouse of the late Marcellus Bear Heart Williams 
Moderated by Shiila Safer, Winged Birthing, Creativity in Nature Coach, Artist, Author, Co-Publisher, 2ndTier Publishing https://www.creativityinnature.com/, http://www.ecoindigoart.com
Hosts – Synergetic Press & EarthTribe
Speakers
Deborah Parrish Snyder, publisher, Synergetic Press

Will Taegel PhD, Faculty Wisdom Academy, Co-founder of Earth Tribe. Author of

Many Colored Buffalo; The Mother Tongue, Intimacy In The Eco-field and Walking With Bears, On Bridges To Earth's New Era

Michael Andrews – Mike Three Bears Vision Quest Leader – Spiritual mentor, Retired corporate executive, High School science teacher, Photographer.

gatheringofcircles.com

Martin Rutte,  Author of

Project Heaven on Earth

, International speaker/ consultant/president of Livelihood, a management consulting firm, in Santa Fe, New Mexico, USA. He is co-author of The New York Times Business Bestseller,

Chicken Soup for the Soul at Work

Stephen M. Sachs, PhDSenior Sufi teacher, Inayati Sufi Order, Ceremonialist Professor Emeritus of Political Science , IUPUI, Sufi Poet and Coordinating Editor and lead author of  the 4

Volumes of Honoring The Circle, Ongoing Learning of the West from American Indians on Politics and Society

.

Dan Gauthier, Rock Brother, Earthtribe elder, publisher, 2ndTier Publishing .

Minisa Crumbo Halsey, Citizen Band Potawatomi/Muscogee Creek , Author Accomplished Artist,  Facilitator of traditional women's ways thru working in harmony with natural/spiritual elements.

Lillie Rowden D.Min Author of

Christianity and Nature-based Spirituality

, Oil Painter, Earthtribe Elder, Nature-based Spiritual Mentor, Retired Psychotherapist, Educator

Jyl Scott-Reagan, Journey Wolf, MSW (LCSW, LPC, LMFT), Psychotherapist, Director of Center for Creative Resources, Houston, Texas

Tim Amsden, Author/Poet/Retired Lawyer Environmental Protection Agencymusic lover, rock painter, walking stick artist. Author of

Vanishing Point, Poems

 

Glenn Aparicio Parry, PhD Nautilus Award-winning author of

Original Thinking; Original Politics

,

Making America Sacred Again

. Eco-psychologist and Political philosopher, director of the grassroots think tank Circle for Original Thinking
The Bear is My Father: Wisdom of a Muscogee Creek Caretaker of Sacred Ways by Marcellus Bear Heart Williams and Reginah Water Spirit, his wife and medicine helper. 🪶
The Bear Is My Father is a celebration of the life, teachings, and legacy of Marcellus Bear Heart Williams. It follows the critically-acclaimed book, The Wind Is My Mother, which has been translated into 14 languages today. ⁠
⁠
The book is Bear Heart's legacy. It contains the arc of his life and the core of his teachings. He is the primary speaker, but the text is leavened throughout by reflections and stories by Reginah WaterSpirit. Other people speak as well, bringing the reader into the intimacy of their relationships with Bear Heart. They tell about the wonder of the man and how he impacted their lives. They give insight into his gentle manner of counseling; talk about being with him as he leads a Native American Church ceremony; or describe how he brought wisdom into their medical facility, community, and lives. ⁠