Happy Pride Month to our community of readers! In celebration of Pride Month, we want to highlight some incredible contributors to our book Queering Psychedelics: From Oppression to Liberation in Psychedelic Medicine, including Diana Quinn, Taylor Dahlia Bolinger, Terence H. W. Ching, Kile Ortigo and Amy Bartlett. Together, these authors bring unique perspectives and expertise, inviting us to explore the intersection of queerness and psychedelic medicine. As we honor and embrace queer joy this month, let us also express gratitude to the ancestors and pioneers who paved the way for our liberation.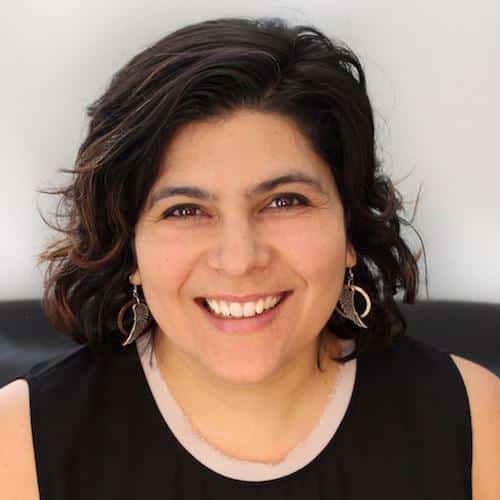 Dr. Diana Quinn
is a licensed naturopathic doctor with a focus on integrative mental health, psychoneuroimmunology, and healing justice. As a queer Chicana, her work has centered care of marginalized communities, including people of color and the 2SLGBTQIA+ community, for over 20 years. Dr. Quinn is the Assistant Director of Community Care at the Naropa Center for Psychedelic Studies. In the emerging field of psychedelic medicine, she works to ensure ethical, safe, and inclusive care, as well as anti-oppressive approaches in training facilitators in both the medical and adult-use models. She serves on multiple advisory boards and working groups dedicated to building ethical integrity, equity, accessibility, reciprocity, and cultural humility in psychedelic medicine.
How are you cultivating queer joy this Pride month?
DQ: My wife and I will be celebrating our 8th wedding anniversary in July, we got married right after the Supreme Court decision in 2015. We'll be cultivating queer joy for Pride Month and our anniversary by advancing the gay agenda, which for us these days means raising four teens/young adults, playing with our grandbaby, puttering in the garden, and enjoying a date night once a week.
What's on your queer bookshelf?
DQ: I'm currently reading This is How You Lose The Time War, a queer sci-fi love story, and also !Hola Papí!: How to Come Out in a Walmart Parking Lot by JP Brammer, queer Latino advice columnist. Because I like to have at least three books going simultaneously, I'm also slowly making my way through the brilliant Healing Justice Lineages: Dreaming at the Crossroads of Liberation, Collective Care, and Safety written by Cara Page and Erica Woodland, Black queer authors and architects of the healing justice framework. 
What do you love about being in queer community?
DQ: I love everything about queer community, which saves my life over and over again. There is just so much beauty and brilliance, deep love and care to be found here, it's like no where else. It's home. And the queer psychedelic community is absolutely lit.
Tell us about a queer ancestor you're thanking this month.
DQ: I'm always in gratitude to Gloria Anzaldúa, Chicana lesbian and feminist writer of my heart and ancestral lineage. It wouldn't be Pride Month without paying homage to Sylvia Rivera and Marsha P. Johnson, radical trans activists who resisted at Stonewall and founded an org to support and house queer and trans youth.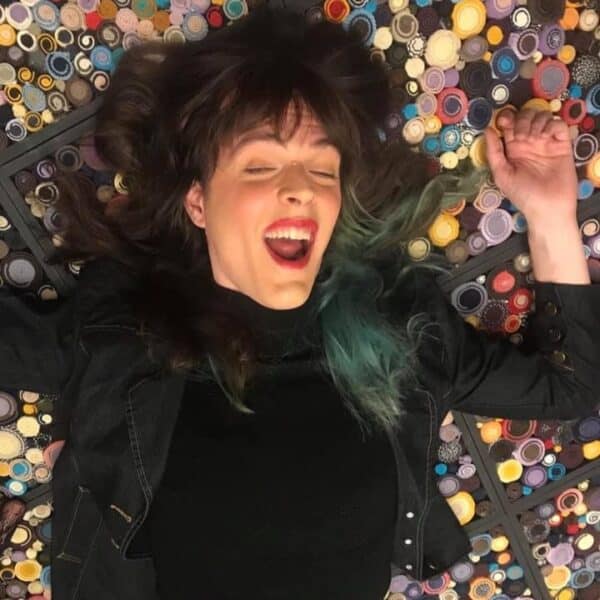 Taylor Dahlia Bolinger began sitting for her friends as a teen while they processed the trauma from growing up queer in Texas. The acceptance she eventually found at regional Texas Burns led her to embrace her identity as a transgender woman. Taylor cofounded Decriminalize Nature Dallas, is studying to become a social worker, and works with homeless LGBT young people. Her goal is to become a professional integrative therapist, work with minorities, and advocate for access to plant medicine.
How are you cultivating queer joy this Pride month?
TDB: I am just bursting with queer joy this Pride month. I had facial feminization surgery in February, and it is having a life-changing positive effect on my emotional and social well-being. I am growing happier and more present in my life every day now. My partner and I will also be starting IVF to have our second baby during Pride Month, which will also be an enormous blessing. My academic work on transgender mental health was also recently accepted by the Council of Social Work Education for presentation at their conference later this year, so I am flourishing in almost every way. 
What's on your queer bookshelf?
TDB: I've been reading a few queer and trans theory books lately as I prepared for a talk I gave at the Queering Psychedelics 2 conference. These were primarily The Cultural Politics of Emotion by Sarah Ahmed, Shame and It's Sisters by Eve Kosofsky Sedgwick and Adam Frank, and Transgender Marxism by Jules Joanne Gleeson and Elle O'Rourke. I also recently read the novel Wrath Goddess Sing by Maya Deane, a transgender retelling of the Iliad and a finalist in this year's Lambda Literary transgender fiction category. 
What do you love about being in queer community?
TDB: My favorite thing about my queer community here in Texas is our love for one another. I feel profoundly grateful for how we show up to support one another's events, hold each other up when we are going through difficulties, and practice restorative justice when we mess up and harm one another. That sort of kinship is hard to find and I feel lucky to be a part of this community. 
Tell us about a queer ancestor you're thanking this month.
TDB: I'd like to honor a transgender pioneer, Reed Erikson, who should perhaps be better known in the psychedelic community. Erikson was a trans man who was a businessman and philanthropist. He financed Harry Benjamin's clinical work and the Johns Hopkins Gender Identity Clinic, as well as supporting professional networks for researchers and doctors treating trans people in the 60s and 70s. Erikson also explored psychedelics and transcendental meditation and funded research into New Age mystical, magical, and supernatural practices and knowledge, including John Lily's dolphin research.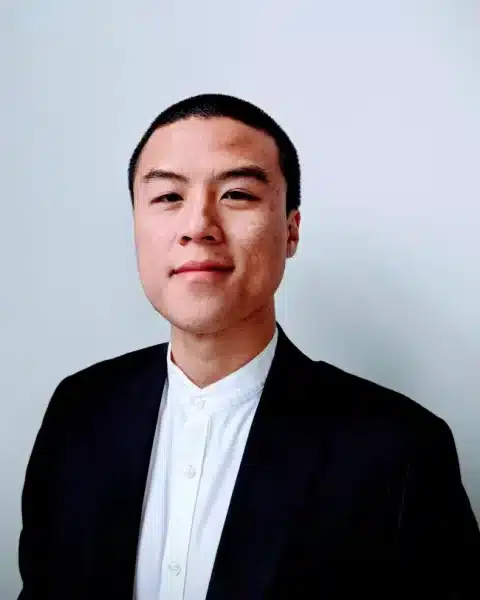 Terence H. W. Ching, PhD, is a postdoctoral associate at the Yale OCD  Research Clinic. He has professional interests at the intersections of anxiety- and trauma-related disorders, diversity and equity, and psychedelic-assisted psychotherapy. Terence is also dedicated to improving access to psychedelic research and clinical programs for historically excluded groups.
How are you cultivating queer joy this Pride month?
TC: Spending quality time with my husband and our pug, like we do year-round! Whenever we feel like it, we contribute to his bookstagram (@mattgetsliterary), him giving a concise review of mostly queer and BIPOC fiction, paired with a paint pour that I've created.
What's on your queer bookshelf?
TC: Lots! Recent fiction faves are Camp by LC Rosen (if you want a fun read about queer teens coming into their own at a summer sleepaway camp), 100 Boyfriends by Brontez Purnell (if you want equal parts pure, unadulterated filth and brazen honesty), Flamer by Mike Curato (if you want an intersectional gay bildungsroman, but CW suicidality!), and In the Dream House & Her Body and Other Parties by Carmen Maria Machado (if you want powerful honest writing, an unconventional memoir detailing surviving CW queer domestic violence, and prose that invigorates one to take down the patriarchy!).
What do you love about being in queer community?
TC: What's not to love? We are everything and more, we embody possibilities, we live, breathe, and thrive in spite of.
Tell us about a queer ancestor you're thanking this month.
TC: Not one but all who have come before me, all who spanned the outness spectra, we exist(ed) because we dare(d) to.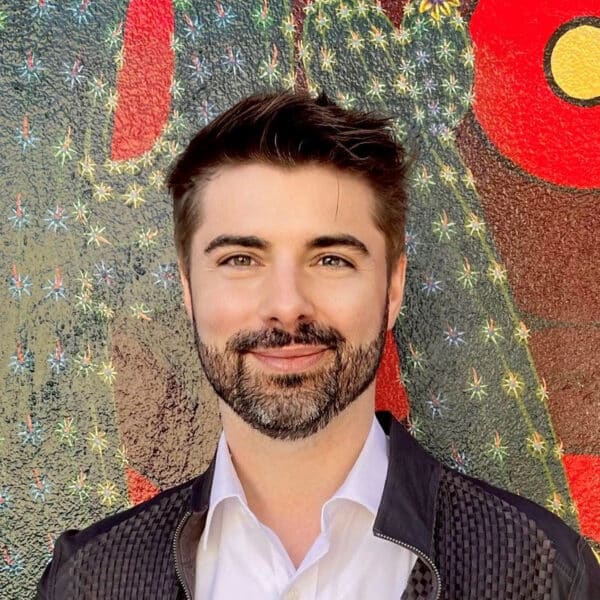 Kile Ortigo, PhD, is a clinical psychologist and certified psychedelic psychotherapist at the Center for Existential Exploration in Palo Alto, where he offers depth-oriented psychotherapy and integration services. Dr. Ortigo serves on advisory boards of Psychedelic Support and Project New Day and recently has published his second book, Beyond the Narrow Life: A Guide for Psychedelic Integration and Existential Exploration, with a foreword by psychedelic luminary Dr. Bill Richards. 
How are you cultivating queer joy this Pride month?
KO:  I celebrate all of my queer friends, family, colleagues, and clients, in their many diverse and multilayered life experiences, hopes, dreams, talents, and expressions of meaning. I especially appreciate the many queer artists who share their gifts and authentic (and sometimes campy!) acts of self-expression with others.
What's on your queer bookshelf?
KO: Queering Psychedelics, of course! In all seriousness, my bookshelf is pretty eclectic. Any queer-informed or centered books are interspersed with all my others. One clear staple of many of my queer client's bookshelves is Dr. Alan Down's The Velvet Rage, which explores the role of shame in some gay men's life experiences and challenges as well as how to heal from shame and live more authentically. Others include philosophical works by Michel Foucault, Eve Sedgewick, etc.
Tell us about a queer ancestor you're thanking this month.
KO: I'd like to honor Dr. Henry Stack Sullivan (1892-1949) who was an early developer of interpersonal theory and psychotherapy. Among many other things, he was a big influence on Timothy Leary as well. Unfortunately, during his lifespan, it wasn't an option to be out as a professional, probably especially as a psychotherapist. His efforts to reconcile his personal life with his professional one were not always successful. Nevertheless, I deeply appreciate the challenges he faced and how he tried to navigate a hostile world while still finding ways to make a larger impact, influencing professionals like myself decades later.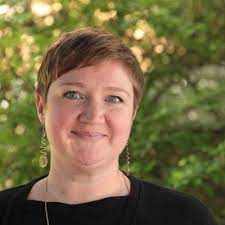 Amy Bartlett, LLB, LLM, is a curiosity enthusiast, legal professional, and NGO geek working on her PhD at the University of Ottawa. Her research explores the role that mystical experiences play in psychedelic healing, and her interests include community building, diversity and inclusion, and psychedelic integration. She helps coordinate the Ottawa Psychedelic Education Network (OPEN) amongst other projects. Before returning to school, she worked for over 15 years as a social justice advocate both in Canada and abroad.
How are you cultivating queer joy this Pride month?
AB: By taking up as much space as possible, and showering that space with love. Queerness comes in all shapes, forms and expressions, and pride month can get quickly co-opted by financial interests rather than genuine expressions of liberation, especially in this current political climate. My goal is to be joyfully authentic, not generally acceptable. 
What's on your queer bookshelf?
AB: Given the alarming erosion of queer rights this year, as a small diversion/ complement to the political advocacy and awareness raising we are all doing this month, I am back to leafing through Thomas Prower's Queer Magic: LGBT+ Spirituality and Culture from Around the World. At a time when our minds and bodies are under attack, it can be helpful to remind ourselves of the power and strength of the queer human spirit which is never up for grabs.
What do you love about being in queer community?
AB: Feeling safe, seeing others and being seen lovingly.
Tell us about a queer ancestor you're thanking this month.
AB: It is cliche in the psychedelic space I know, and he is not without his issues, but lately I admit that I have been re-appreciating Ram Dass and feeling grateful for all of his complex, joyful and vulnerable humanness.
Featured artwork by Molly Costello.