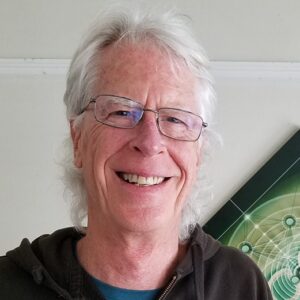 Michael Gosney
Director of Strategic Development
---
San Francisco based, Michael Gosney's role is in planning and execution of marketing and sales initiatives and overall strategic planning for the company's publishing program, distribution and partnership development.
In addition to having founded independent publishing houses Avant Books and Microtrend in the early 1980s, Michael is a pioneer in digital media publishing.  In the late 1980s and early 90s, he produed groundbreaking desktop publishing and multimedia products including the first multimedia CD-ROM and the first fully interactive book/CD-ROM packages in partnership with firms such as Apple Computer, Kodak, Toshiba, Peter Norton, GTE, and Microsoft. He is an expert in multimedia design, online media delivery, interactive content development  and social media marketing.
In parallel to his work in technology, Gosney has produced many influential books and events on the shift to sustainability, and has served on the board of architect Paolo Soleri's ecocity research project Arcosanti since 1995.